RGA names new CEO | Insurance Business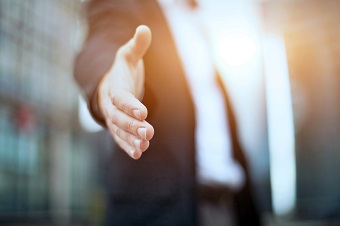 The Reinsurance Group of America (RGA) has announced the appointment of Anna Manning as the company's new chief executive officer (CEO), succeeding A. Greig Woodring, who will officially step down from the position on December 31.
Manning, who was named president in November 2015, will take on the new role on January 01. She joined the company in 2007, and was previously responsible for overseeing its global financial solutions and global acquisitions businesses and global analytics and in-force optimization teams, St. Louis Post-Dispatch said.
J. Cliff Eason, chairman of the board of directors of RGA, said it took them several years to plan for the CEO succession in anticipation of Woodring's retirement.
Speaking about the new CEO, Eason commented: "Anna is a seasoned professional with outstanding business acumen, a deep understanding of the industry, and strong technical skills. Over the past year, since being named president, she has been working more closely with Greig to ensure a smooth transition upon his retirement.
"The Board is confident that she is fully prepared to take the helm and lead RGA forward. In addition, RGA's strong and deep management bench is well-positioned to support Anna and to successfully execute the company's growth strategies."
Related stories:
New York passes ground-breaking regulation on employee theft
Insurer sees underwriting gains in 2016