Rising Star award winner on getting women in the door | Insurance Business America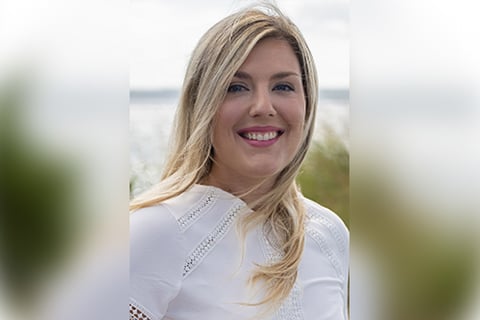 Coming from a background in marketing and sales, Megan Bell (pictured) found herself leading a fledgling marketing department when she first joined Rhode Island-based Falvey Insurance Group in 2017 at the age of just 29. Bell embraced the challenge and was able to create and implement Falvey's first marketing plan, which drove hundreds of new leads to the business, and more than doubled its LinkedIn following and website traffic.
Bell values the 50/50 gender balance at Falvey and the opportunities that are given to all staff, regardless of gender. However, she believes that the industry as a whole still has work to do to achieve equality and to elevate women to senior levels.
"As an industry we really need to work on getting more women in the door," said Bell. "I definitely think we need to focus on the ways women are contributing to the industry and how we can elevate them. We need to bring some of that fresh energy in and see what women can do.
"There's still a lot of the boys' club mentality on the sales side and underwriting side," she added. "We need to integrate women into that side of the business so some of that old mentality will start to shift." In fact, Falvey currently has two women in training to join the underwriting team.
A proud mother, Bell appreciates the flexible working environment that Falvey provides.
"It's always a challenge to be torn between two places but the work-life balance here is really good," she said. "I think it's really positive for my children to see my husband and me both working and sharing responsibility for the home."
Although she has experienced some challenges as a young woman in the insurance industry, Bell has never allowed herself to be defined by her gender or her age.
"I try to focus on the value that I bring to the team rather than focusing on the fact that I'm a woman or a millennial," she said.
Her advice to other women starting out in the industry: "Be the person that you would want in the room. Bring energy and excitement and lots of ideas."
She certainly sets a good example - her accomplishments were recently acknowledged as she was a recipient of a Rising Star award at the Insurance Marketing & Communications Association (IMCA) award show in Minneapolis, which was sponsored by Insurance Business America.