San Francisco urges insurers to ditch fossil fuel investments | Insurance Business America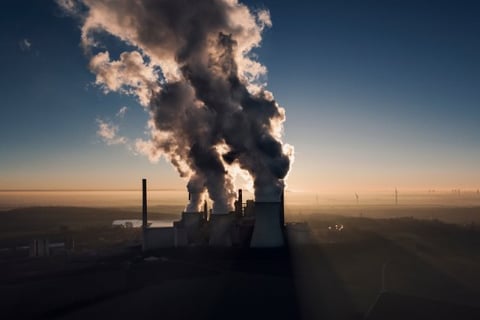 The debate around fossil fuels and climate change rages on. In the past few months, a string of major insurance firms announced plans to cast-off coal-heavy investments over concerns about climate change - and now a municipal body in the United States is following suit.
On Tuesday, the San Francisco Board of Supervisors became the first municipal body in the US to pass a resolution urging insurance companies to stop insuring and investing in fossil fuels, citing climate change and the impact of pollution on public health and the economy. The city joins Paris in pressuring insurers to break ties with dirty energy, after Paris city council passed a similar declaration earlier this year.
The City of San Francisco is being urged by the board to screen potential insurers for investments in coal and tar sands and to cut ties with any firms that continue to insure dirty energy projects. The initial focus of the resolution is on coal and tar sands oil as they're deemed particularly damaging to the climate, economy and public health.
"Cities have nothing to gain from collaborating with insurance companies that prioritize dirty energy companies over communities," said Aaron Peskin, San Francisco Supervisor and sponsor of the resolution. "Like so many areas around the country, the Bay Area is already feeling the impacts of climate change, from horrific wildfires to rising sea levels. San Francisco can't afford to do business with companies that fuel climate change. We encourage all cities committed to climate action to join us."
The 40 largest insurance companies in the US hold a combined investment of over $450 billion in coal, oil, gas and electric utilities. They also play a key role in insuring coal-fired power plants, tar sands pipelines and other fossil fuel infrastructure.
"Insurance companies are investing in and insuring the very industries which are making climate change worse. If insurance companies want to protect us from catastrophic risk, they must break ties with the fossil fuel industry," said Ross Hammond, senior US campaign advisor to the Unfriend Coal campaign, a campaign group urging insurance companies to ditch dirty energy projects.
The resolution comes a few weeks before San Francisco is due to host climate leaders from around the world at the Global Climate Action Summit in September. Hammond described the Summit as "the perfect opportunity for insurance companies to step up and pledge to stop supporting an industry that's bad for business."
Insurance companies, particularly in Europe, have responded to the challenges of climate change. Since 2015, 17 large insurers have divested about $30 billion from coal companies, five have stopped or limited insuring coal, and two have stopped insuring new tar sands projects.
Related stories:
Lloyd's Corporation joins coal-heavy investment boycott
Swiss Re reveals group-wide coal policy