SCOR presents successor to chief executive Denis Kessler | Insurance Business America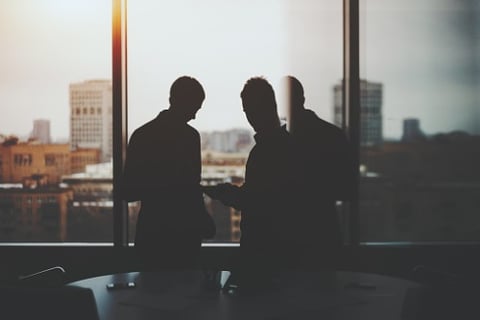 The board of directors of global reinsurer SCOR has decided to split the chairman and chief executive roles currently held by Denis Kessler, with a major name tapped to take over as CEO in 2022.
Benoît Ribadeau-Dumas – who served as chief of staff to former French Prime Minister Édouard Philippe until July 2020 – is joining SCOR next month as deputy chief executive before assuming the top post in the spring of 2022 following the company's annual general meeting that year.
In a release, SCOR noted: "As part of the rigorous work carried out since 2019 with the help of an international recruitment firm, the nomination committee has made every effort to identify the mode of governance and the people best able to ensure SCOR's development over the coming years, while creating value for all its stakeholders."
The credentials of Ribadeau-Dumas, whose career began at the French Council of State, include time spent at electrical systems group Thales, underground exploration specialist CGG, and aircraft equipment business Zodiac Aerospace.
"I am honoured by the confidence the board of directors has placed in me as their choice for the next group CEO," commented the 48-year-old leader. "I am thrilled to be joining SCOR – whose teams are widely recognized for their high quality – and the (re)insurance sector, which is a fascinating and demanding industry.
"Together, serving our clients throughout the world, we will pursue SCOR's development with passion."
Meanwhile SCOR added that the board unanimously expressed the wish that Kessler continue his work as chairman, with a resolution to this effect to be submitted to the 2021 general meeting.
Kessler stated: "I would like to sincerely thank Augustin de Romanet, lead independent director, as well as all the members of the nomination committee, for the extremely thorough work they have carried out over the past few months.
"I have every confidence in Benoît Ribadeau-Dumas to ensure SCOR's success over the coming years, and in particular to guarantee its long-term development with the twofold target of profitability and solvency. As we embark on the transition process, he can count on my full support."