SEC rules on calls for Chubb to stop underwriting fossil fuels | Insurance Business America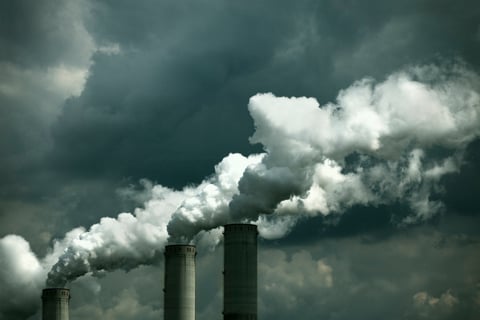 The US Securities and Exchange Commission (SEC) has ruled in favor of Green Century Capital Management's (Green Century) calls for insurance giant Chubb to stop underwriting new fossil fuel supply projects in line with the International Energy Agency's (IEA) Net Zero Emissions by 2050 Scenario.
Green Century is an investor in major insurance companies, including Chubb, The Hartford, and Travelers Companies. It recently filed resolutions for the three insurers and their boards to "adopt and disclose new policies to help ensure that its underwriting practices do not support new fossil fuel supplies."
The three insurance companies pushed back by filing no-action requests to the SEC, with Chubb mentioning in its request that its current policy is to restrict insurance for new coal projects. However, environmentalists argued that Chubb remains one of the world's largest insurers of oil and gas expansion, including a massive expansion of offshore oil drilling in Brazil.
After further consideration, the commission decided to rule in favor of the investor, which expects favorable rulings for the two remaining companies.
Green Century shareholder advocate Andrea Ranger said the ruling enables advocates to ask insurance companies to adopt policies aligning with the IEA report findings, making it clear that "fossil fuel expansion has no place in a net zero by 2050 future."
"Insurers like Chubb have enabled the fossil fuel industry to continue business-as-usual, which has delayed much-needed adoption of clean energy technologies," Ranger added.
On behalf of environmental campaign Insure Our Future, Elana Sulakshana, senior energy finance campaigner at Rainforest Action Network, said the SEC's decision shows the enormous risks that Chubb's support for fossil fuel expansion poses to its shareholders, as well as the communities and the economy.
"The ever-intensifying impacts of the climate crisis are driving up the cost of premiums to unaffordable levels across California and other parts of the US. In addition to being wholly unethical, it is bad business for Chubb to continue underwriting the industries most responsible for fueling climate change," Sulakshana continued.
"As Chubb attempted to silence shareholders' concerns about its fossil fuel business, the company fell even farther behind its peers on climate action. AIG recently announced new restrictions on fossil fuels, and a growing number of European and Australian insurers are taking concrete steps to phase out oil and gas exposure. With the SEC decision today, Chubb's investors will be spotlighting the company's climate inaction this shareholder season."
IBA has reached out to Chubb for comment and is awaiting a response.