Senate approves key gay rights bill with insurance applications | Insurance Business America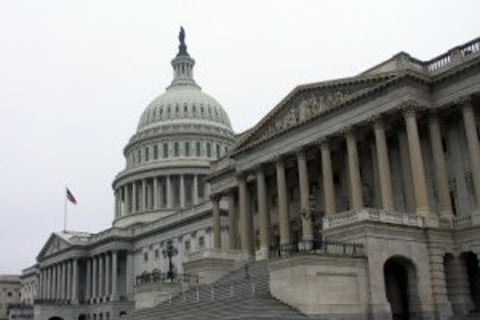 The Senate approved legislation outlawing discrimination against gay, bisexual and transgender Americans in the workplace—a law that, if passed by the House, would increase employment practices liability and may lead to a surge in changes to or purchases of EPLI policies.
The law, known as the Employment Non-Discrimination Act (ENDA), extends the protections enjoyed by employees regardless of race or gender to workers regardless of sexual orientation or gender identity. Organizations that are primarily religious in purpose would not have to comply, under an exemption carved out in the legislation.
Democratic senators carried the majority of the vote, with 54 democrats and 10 Republicans voting for the first major gay rights bill since Congress repealed the controversial "Don't Ask, Don't Tell" policy in 2010.
Democrats also rejected an amendment sponsored by Sen. Pat Toomey, R-Penn., that would have expanded the number of groups covered by religious exemption, saying it would have compromised the bill's strength.
Sen. Rob Portman, R-Ohio, said ENDA would "help create a level playing field and ensure that employment opportunities are available to all."
If the House also agrees to endorse that "level playing field" as well, it may mean changes to employment practices liability insurance (EPLI) coverage. Currently, EPLI generally protects against violations of federal law, which restricts employment decisions based on race and national origin, religion and creed, gender, age and disability.
Laws generally apply to businesses with 20 or more employees. An employee who feels discriminated against may sue for charges ranging from emotional distress to wrongful termination. With lawsuits backed by the Equal Employment Opportunity Commission on the rise, EPLI has been an increasing source of business for both carriers and producers.
The addition of provisions relating to sexual orientation and gender identity may make EPLI policies even more attractive in light of ENDA's passage, particularly in the 28 states without laws already banning workplace discrimination on the basis of sexual orientation.
The official vote in favor of ENDA was 64-32 in favor of passage. Opinion remains divided on whether the House will also pass the bill, however.