Senate candidates hold ACA roundtable | Insurance Business America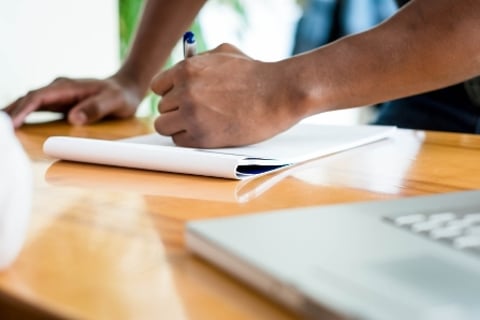 On Wednesday, eight Senate candidates from Louisiana were invited to participate in a forum on health insurance and delivery in Baton Rouge—the candidates all believe that the Affordable Care Act (ACA) has its shortcomings, and could use some changes.
"Obamacare sucks," said State Treasurer and Republican John Kennedy, "and we need to repeal it."
On the other hand, Public Service Commissioner and Democrat Foster Campbell said that while he is open to fixing the ACA, he is "not ready to tell [the public] that [he is] ready to repeal it."
Another candidate, Former 2nd District Congressman Joseph Cao, was the only Republican to pledge support to the House version of health reform in 2009. During the final passage of the ACA, however, he voted against it, reasoning that "the bill itself does not have the provisions to prevent federal funding to go into abortion funding."
When the candidates were asked about a reform that would allow individual health policyholders to deduct their health care premiums against their taxes, their responses were varied.
Independent and former Alcohol and Tobacco Control Commissioner Troy Hebert said that the reform is but a "Band-Aid" for a poor policy.
"It's a no-brainer to support a tax deduction," Hebert said. ""But this is where the politicians trick us. You're paying too much for health insurance, so they're going to give you a 30% break. But the problem is the other 70% we have to pay."
Democrat Josh Pellerin also agreed that the reform is not a solution, but noted that it could help level the playing field.
"I don't think it's the answer. It think it's a step in the right direction," Pellerin said.
Democrat Caroline Fayard remarked that the reform is a means to incentivize people to get coverage, get adequate coverage, quality coverage."
Half of Louisiana's current delegation in Congress is composed of physicians, reported
WRKF
. Two of them—3
rd
District Congressman Charles Boustany and 4
th
District Congressman John Fleming—are running for Senate.
Boustany, who has long opposed the law, said that he has "voted to repeal Obamacare some sixty times."
Fleming commented that the ACA led to the devastation of jobs across America.
"It's largely responsible, in my opinion, for our flat economy. There is no fixing Obamacare," he said.
Related Stories:
Republicans demand answers on surviving health co-ops
Feds dismiss notions that ACA signups are slowing