Sex sells: insuring the "adult industry" | Insurance Business America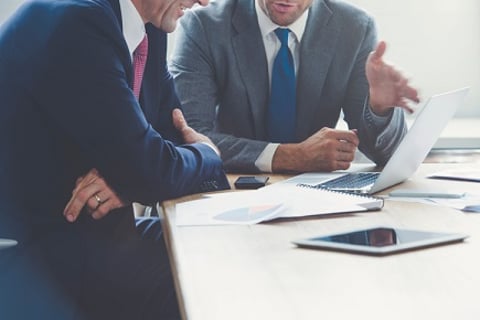 Insuring sex toys isn't for everyone. But one thing is for sure: sex sells.
While some in the insurance industry balk at the idea of providing coverage for adult lifestyle products, others are reaping the rewards.
Lori Gibson, principal and owner at Kohlhase Insurance in Mesa, AZ, said "adult industry" insurance makes up about 25% of her commercial books.
"Mostly we insure products, we insure the retail side of it: buildings, contents, manufacturers; I insure an S&M chamber in Florida; magazines; stuff like that, a little bit of everything.
"You've just got to get over the moral issue of it, and just treat it like it's a product. Pretty much everything needs insurance, and I'm an insurance agent, and I like the commission and the money, so, you know…"
Gibson fell into insuring the adult product trade after helping out a friend working at an adult store. After that – firstly through word of mouth, and then through her website – other shops and manufacturers started contacting her and, the next thing she knew, "adult industry insurance" was a major part of her business income.
Learn how to grow revenue, reduce costs and improve your customers' experience. If you're not currently using e-signature, download this free whitepaper to learn how it can change your business.
Even though the money is there, though, a lot of people do not want to be associated with insuring the adult sector, she said.
"I've had one client leave our agency because I do specialize in this area. They accused me of allowing porn to exist and degrading women … but I was like, well there's men doing it too."
Gibson herself doesn't share those moral qualms.
"I've been doing this long enough, I know which brokers to go to, to start placing the business," she said. "They know I do this, and they've accepted it and have gotten over the moral issue of it. The hardest part is just finding the right underwriter that can adjust to it and understand it and just see it as a product like anything else."
So, while insuring the adult industry isn't for everyone, it is for Lori Gibson. She's carved herself quite the lucrative insurance niche. And once you get over the moral hurdle, there's one more surprise insurers might discover in the adult business, she said.
"The people that are in this industry that I have dealt with have been the nicest, kindest, easiest people to deal with," she claimed. "They don't have the predator look that people might assume. Some of these people are grandmas and grandpas, you know, you meet them and you would never expect that they would own these types of businesses."
Related stories:
Second suit filed against KY insurance office
Topless bar demands full coverage