Shock 'sudden retirement' of senior team at specialty carrier | Insurance Business America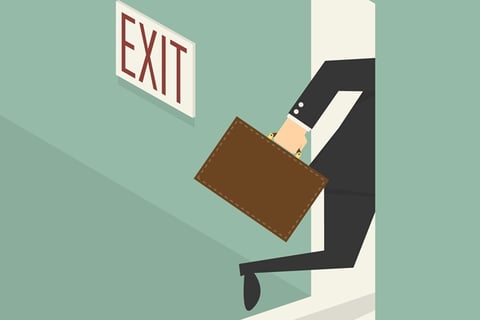 An insurer has brought in outside legal counsel for a comprehensive governance review after the sudden retirement of three senior officials.
Specialty carrier Baldwin & Lyons announced late Thursday that CEO Joseph J. DeVito, chief financial officer Gary W. Miller and chief operating officer G. Patrick Corydon had "retired" simultaneously.
"The Board has retained independent legal counsel to conduct a comprehensive governance review, including a review of certain matters brought to the Board's attention in connection with the retirements of Messrs. DeVito, Miller and Corydon," the company announced in a press release.
In the same release, the company announced the appointment of officers to replace DeVito, Miller and Corydon. W. Randall Birchfield, former executive vice president of sales and underwriting, was appointed chief executive officer and elected to the board of directors. Douglas W. Collins, assistant vice president and director of accounting and finance, was appointed interim chief financial officer, and Michael J. Case, senior vice president of claims and legal, general counsel and secretary, was given the additional title of chief operating officer. All three appointments were "effective immediately," according to the release.
DeVito had been with Baldwin & Lyons for 31 years, and had served as its CEO since 2010, according to Bloomberg. Miller had been with the company for 51 years and Corydon for 38, according to the company press release.
"The Board would like to thank Joe, Gary and Pat for their many years of service to Baldwin & Lyons," Steven A. Shapiro, executive chairman of the board of directors, said in a statement. No reason was given for the sudden retirements.
The company said that it would file a Form 8-K with the Securities and Exchange Commission in light of the mass retirement. The 8-K is a very broad form used to notify investors of "specified events" that might impact shareholders or the SEC.