Small business is "just starting to boom," but agents need to be better | Insurance Business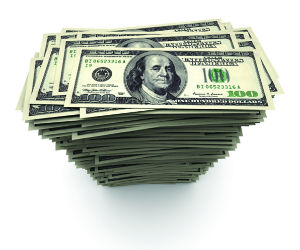 After the long dirge of the Great Recession, optimism among the nation's small business owners is up. According to the National Federation of Independent Businesses, positivity among entrepreneurs reached 98.1 last month—the highest reading since February 2007.
A combination of alternative capital, low fuel costs and tax incentives may prove these potential employers right. Capturing this growing market, however, will require a change in strategy for insurance agents and brokers—particularly for those working with entrepreneurs and single-person entities.
"A lot of the single-person businesses don't think of themselves as businesses at all. They might be moonlighting, freelancing on the side, picking up some work from old colleagues to supplement their income," said Ted Devine, CEO of Insureon and former president of Aon Re. "Insurance isn't on their radar, but anyone serving clients can be sued or have their property ruined in a storm. So the need is there but the awareness is not."
Devine recommends agents looking to build their books of business begin by asking existing clients about any work they do on the side. A good rule of thumb is looking for any work that requires filling out a 1099 form for the IRS, as this constitutes a business entity with exposures that need covered by insurance.
"You may not have any clients right now who own business, but there's a good chance one of your clients knows someone who has a side business or does some freelancing or offers handyman work around the neighborhood," Devine said. "And once you get the word out, both about small businesses' need for insurance and about yourself as someone who can write those policies, things have a way of building."
The emergence of the so-called "sharing economy" is a good example of potentially uninsured business practices that can help agents grow business while protecting insureds—particularly as products for this market are just beginning to be developed.
While this may be a risk for business owners and their agents, the continued slow economic recovery makes ventures such as Uber, Lyft and Airbnb—as well as other, less established businesses—likely to continue.
"The economy is recovering and hiring is picking up, but wages still aren't growing and a lot of hiring is still in lower-paying jobs," Devine said. "So people are going to continue looking to other opportunities where they can be independent and pursue their dreams."