Small business owners speak out on their insurance agents: Report | Insurance Business America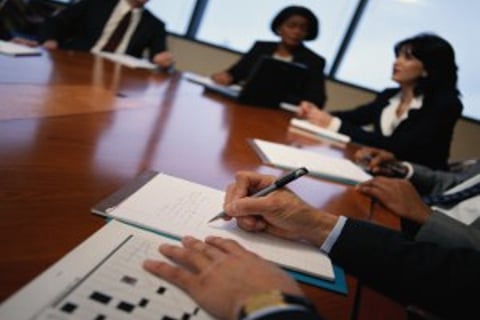 The overwhelming majority of American small business owners prefer to use independent agents for insurance and risk management advice, though they are looking to see greater technological capability among agencies, a new report from the National Association of Professional Insurance Agents finds.
The research project, titled "Small Business Insurance & The Internet – The Voice of the Commercial Lines Customer," consists of a random national sampling of 1,000 business owners of companies with 50 employees or fewer. The research is meant to provide agents with insights into the new challenges posed by online providers and direct writers, the PIA said.
A full 80% of small business owners told PIA they prefer dealing directly with an individual to purchase insurance, and another 27% said their insurance needs were too complex for online purchasing. Forty-five percent of survey respondents said they were given advice from an insurance agent before purchasing business insurance.
That deals a serious blow to online insurance providers and those who say new automation capabilities will eliminate the need for independent agents, says PIA National President Richard Clements.
"Much has been said and written about plans by companies such as Google attempting to challenge the dominance of independent insurance agents in commercial lines," Clements said. "That's why we asked commercial lines customers what they want. We found they want what we provide, and that they also want us to provide more. As for competition, I say what agents have always said: Bring it on!"
That doesn't mean agents should remain complacent, however. While small business owners continue to prefer dealing with insurance advisers in person, they also expect relevant and up-to-date online capabilities. In fact, 34% of commercial lines consumers told PIA they researched business insurance online before making their purchases.
In order for an agent to be competitive, survey respondents said they must have a full, credible online presence. They must also provide consumers with online tools for researching and quoting insurance products, and for reporting and managing claims online.
Even more important to business owners was quick service response – something often managed by leveraging online tools.
PIA Partnership Chairman John Petrucci said the results demonstrate that while the Internet may be a small source of competition for agents, it is much more useful as a tool for success. Without utilizing the Internet, it is significantly more likely it will erode the direct agent channel.
"The message is clear. The Internet is here to stay," Petrucci said. "The changes taking place in the marketplace provide an excellent opportunity for independent agents to increase their dominance in the CL market, but the one thing that is not an option for independent agents is inaction."
Other important qualities of an insurance agent, according to the survey, include:
They will "go to bat for me" when necessary
Trust in the person or company
That they are taking care of me and my insurance needs
Quick service response
They are recommending sufficient insurance protection
My agent will help me file and manage a claim
They are able to offer me choices of coverage
They provide me with confidence that I am making the right insurance decisions
Having a person who understands my business
Personal attention
"This is both an affirmation and a wake-up call for agents," said PIA National Executive Vice President and CEO Mike Becker. "Commercial lines customers want agents as experts who are backed by the efficiency of the Internet."
More detailed research results, as well as agent-specific recommendations and tools developed though the research, are being made available to members of PIA nationwide.