Smartphone insurance: How to get in on the $5bn market | Insurance Business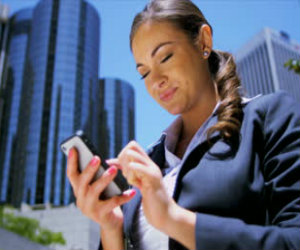 When it comes to arranging coverage for a smartphone, some approaches are smarter than others. And, because producers succeed most when their clients save money, it's vital to operate at A+ level.
In order to receive that highest of grades, producers must be able to sort the phone insurance sheep from the goats.
Wireless provider-offered coverage
More than 293mn Americans currently use a mobile device, and global revenues for phone insurance are projected to hit $50bn by 2016, according to analyst group MarketResearch. However, a large portion of that market share is being claimed by the first carrier most smartphone owners come across.
Nashville-based company Asurion is the "white label" insurance provider for all four of the "big" US wireless carriers: Verizon, AT&T, Sprint and T-Mobile. It also sells insurance through another 14 global wireless carriers. Altogether, Asurion's insurance covers 20% of the handsets currently used in the US and rakes in between $5 and $12 a month per phone.
Because Asurion makes most of its sales through cell phone carriers, there's not much of an opportunity for producers to get in on the action. However, many major insurance carriers do have low replacement costs and restrictions on coverage.
In the face of so many restrictions, many former customers are choosing to forego coverage when their policy expires—leaving an opening for a producer with a plan.
Personal articles policies: Home
Most people don't realize their cell phone is already insured through their homeowners policy, says Erica Roof, personal insurance products specialist at State Auto.
"With a homeowner's policy, people technically already have coverage because [a cell phone] is considered personal property," Roof said. "The problem is that it's subject to a deductible that's typically $1,000 or higher, and you'd be left without coverage."
Instead, Roof said policyholders can schedule their cell phone as personal property through their producer.
Depending on the value of the cell phone and the level of coverage desired by the client, a producer can arrange for cell phone coverage for a price that's less than half of the one wireless providers charge. Roof even says most policies don't have a deductible.
If a client's phone is damaged, he or she simply files a claim and receives a check to use toward the cost of a replacement phone—one that is chosen by the client, not the carrier.
Personal articles policies: Auto
Another option is to take out an extended auto policy that covers cell phones. Typically less expensive than insuring a cell phone as a scheduled item under homeowners insurance, most auto policies offer coverage for damage, theft and loss without a deductible.
However, producers do need to be careful. Under State Auto's cell and auto coverage, for example, there are some limitations for policyholders.
"With auto coverage, the cell phone has to be in your car when it's damaged," Roof said.
Finding the right client for smartphone insurance
Because most people choose to get smartphone coverage through their wireless provider, Roof believes there are certain clients producers should target more than others.
"I would definitely think families are best for phone coverage [through home or auto policies]," she said. "When you've got kids, you've got multiple phones in the house that need coverage, as well as a lot of potential damage."
With any luck, producers can direct these and other clients towards a smartphone policy better suited for smartphone owners, reaping in the rewards of hard work.

You may also enjoy: "Bundling home and auto: Just how much does it save?"
"The 7 most expensive moving violations in auto insurance"
"A 2014 wish list for producers"