Sompo GRS's new CUO shares "exciting plans" for unit | Insurance Business America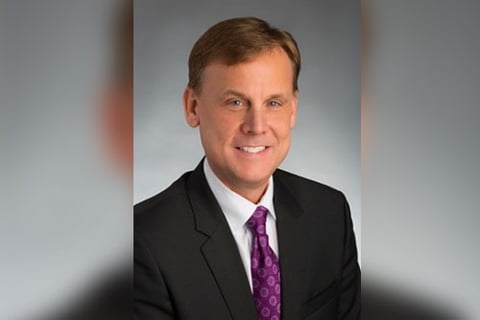 Sompo International recently appointed David Carter (pictured) as chief underwriting officer (CUO) and executive vice president of its Sompo Global Risk Solutions (GRS) strategic business unit.
Carter has over 30 years of experience in the insurance industry, specializing in middle market, specialty and financial products. He's had long stints with industry giants like Aetna, The Hartford, and Travelers, where he held various leadership positions. Prior to joining Sompo, he spent a year with an insurtech start-up, where he gained insight into the thriving tech side of the business.
While he found the insurtech start-up "exciting and different," the tides of tradition pulled Carter back to classic property/casualty underwriting. He said: "I really missed this side of the business – the side I've grown up in. That's why I'm so excited to join Sompo International and to work with Mike Chang, CEO of Sompo GRS and this team."
"Sompo GRS's DNA is really quite unique. Their approach is to be client-centric, innovative and solution-oriented. They have a structured and integrated program offering, which includes a unique product design and brings dedicated underwriting, risk control and claims together. Frankly, I've seen nothing to match it over my 30 years in the industry. I'm just really excited to be on this team."
As CUO of Sompo GRS, Carter will assume a strategic management role and will have oversight of underwriting strategies and guidelines and new product innovation, along with expense and profitability management. He will also help Sompo GRS continue its profitable growth trajectory through the expansion of the firm's network of retail brokers and agents across the US and Mexico.
"We have a number of strategic priorities for Sompo GRS over the next couple of years," Carter told Insurance Business. "We're looking to expand our small business and middle market footprint. We're also going to develop and introduce new products for the industry verticals that we're in, which include real estate, hospitality, financial institutions, professional services, life sciences, and Asian companies with operations in the US and Mexico.
"To support our growth goals, we're looking to expand our distribution network across the US and Mexico. As we grow in the small business and middle market space, we want to have a wider agency distribution footprint across the country. That will be a big focus for us in 2020. In addition to building out our product offerings and our distribution network, we're also going to focus on innovation. We're looking at what innovation truly means for the industry as it relates to how business will be conducted, offered and serviced in the market."
One thing that attracted Carter to Sompo GRS was its client-centric service approach. This "white glove service," as he refers to it, is something the new CUO hopes to further develop.
"It's a very hands-on, expertise-driven approach and it's very focused on the client," said Carter.
"We're meeting with clients, talking about their program, and doing follow up meetings with them in person. Our underwriters, actuaries and risk and claims experts are involved every step of the way and I think that's a unique model that has really played well and been very successful for Sompo GRS. That's something I'm very excited to build upon as CUO."