Staged car accident fraud ring uncovered; 23 individuals charged | Insurance Business America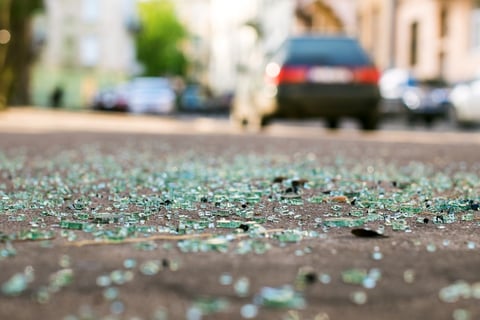 Nearly two dozen individuals have been charged in connection to an auto insurance fraud ring in Washington State, which took place from 2017 to 2020.
According to federal prosecutors in the Eastern District of Washington, 23 people have been charged for their roles in staging automobile collisions. The defendants named in the indictment are Ali Abed Yaser, Hussein A. Yasir, Insaf A. Karawi, Hasanein A. Yaser, Ahmad K. Bachay, Mashael A. Bachay, Mohammed Bajay, Hussain K. Bachay, Noor Tahseen Al-Maarej, Ali F. Al-Himrani, Rana J. Kaabawi, Amar F. Abdul-Salam, Ameer R. Mohammed, Mohammed F. Al-Himrani, Maria Elena Sanchez, Seifeddine A. Al-Kinani, Abdullah Al-Dulaimi, Firas S. Hadi, Farooq S. Yaseen, Khalil Abdul-Razaq, Jesus George Sanchez, Sinan Akrawi and Mohammed Naji Al-Jibory.
An 81-page indictment was unsealed regarding the case earlier this week, naming the defendants. The New York Times reported that the defendants live in Washington, California, Nevada, and Michigan, as well as in British Columbia in Canada.
The charges filed against the defendants included wire and mail fraud, witness tampering, attempted tampering with evidence, conspiracy to commit health care fraud and attempted obstruction of an official proceeding.
Court documents said that the fraud ring collected a total of nearly $1 million in false insurance claims by staging car collisions. The documents also noted that the suspected perpetrators performed the staged collisions at night on deserted roads, to ensure that there would be no witnesses.
To maximize the payouts, some of the claimants involved in the staged crashes installed weights on their car seats in order to get the airbags to deploy. Authorities also said that others fastened a seatbelt around a case of bottled water to achieve the same effect. The fraudsters also used hammers to smash windows and pursued emergency medical treatment even if they did not sustain any injury.
Investigators also said that the conspirators concluded that they could get more money out of totaling the cars and filing insurance claims for them, overselling the wrecked vehicles to a used car dealer.
The group staged a total of 14 collisions, the indictment said. In one instance, one of the defendants intentionally drove a Toyota Sienna minivan into an Infiniti FX35, which carried other defendants including the driver, near an intersection in Franklin County, WA in January 2019.
The driver of the minivan had revealed to an FBI informant that he had purchased the insurance on the same day the staged accident was performed.
In another case involving a Jeep Grand Cherokee and a Chevrolet Traverse in September 2019 in Pasco, WA, two of the defendants used hammers to deliberately damage the vehicles in an attempt to make the collision appear worse before the authorities arrived.
And in April 2020, one of the defendants rammed his Chevy Malibu into another Chevy Malibu three times at an intersection in Kennewick, WA.
Four of the defendants also fabricated a story about how an FBI agent and an informant had solicited a $22,000 bribe to turn a blind eye, an investigation by the Justice Department uncovered.
Court records also noted that the defendants rehearsed what they would say when confronted by the authorities. One defendant purportedly instructed another to say "what Americans say here," which was to claim that they "didn't know."
Read more: Two gangs arrested over alleged $100 million auto insurance fraud scheme
Two other auto insurance fraud rings were busted earlier this month in New York State. Collectively, the two gangs managed to defraud $100 million from insurers through an elaborate scheme that involved tracking down car crash victims – with the help of healthcare co-conspirators and even an NYPD insider – and having them undergo medically unnecessary procedures in order to bilk insurers for payments.