Starr goes off piste with new offering | Insurance Business America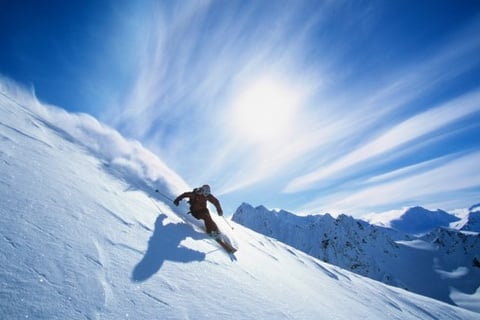 Starr Insurance Companies is now offering an insurance program for the rescue and evacuation of skiers and snowboarders in the US.
The new product – underwritten by Starr and sold through skiing-focused insurance agency Safe Descents – provides coverage for transportation costs associated with accidental injuries sustained while skiing, snowboarding, riding a lift or participating in a ski or snowboard school within a resort, a release said.
Benefits of the insurance program include:
Field rescue – reimbursement for certain expenses associated with necessary transportation from a place of injury to the nearest hospital or medical facility.
Emergency medical evacuation – payment for certain expenses associated with necessary transportation via air or land ambulance or commercial airline carrier to the nearest hospital or medical facility.
Medical repatriation – payment for transportation to a hospital or medical facility close to the injured skier or snowboarder's primary residence capable of providing continued, appropriate treatment.
Companion travel – the cost of a medical escort to accompany the injured skier or their children, back to their home in the event that they are unable to travel alone.
The coverage is available to residents in 45 states and the District of Colombia. Starr mentioned that approval of the product is pending in the five remaining states – Indiana, Massachusetts, New York, Texas, and Virginia.
"Starr and Safe Descents share a mission to enhance the skiing experience by mitigating the significant cost of accidents on the mountain," said Starr Insurance Companies domestic accident and health head Lenny Bellafiore.
"Skiers and boarders don't usually think they'll get hurt on the slopes. But accidents happen, and the costs can be significant. Some costs, such as evacuation, may not be covered by traditional health insurance. We're excited to offer skiers this new, low-cost insurance coverage designed just for them," Bellafiore added.
Related stories:
Starr names new head of Europe, opens new office
Starr Insurance Companies launches product to fill construction gap