Startup helps apartment tenants with payment insurance product | Insurance Business America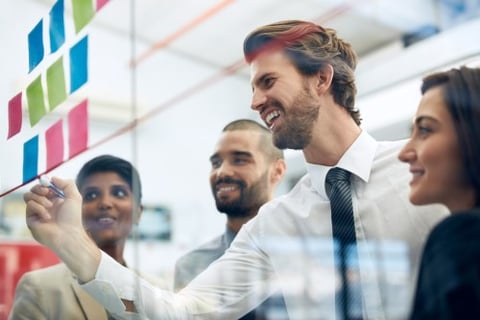 Startup insurance company TheGuarantors is offering an insurance product that prospective apartment tenants could find useful. The company, which launched in New York back in 2014, sells payment insurance to tenants, offering landlords a guarantee in the event a tenant becomes delinquent.
The product, similar to private mortgage insurance products, offers a level of protection for developers constructing new buildings in luxury markets where the applicant pool is limited. TheGuarantors has partnered with
Hanover Insurance Group
to help with this.
The Wall Street Journal
observed that TheGuarantors' product "is a symptom of a pricey market in which rents have risen faster than incomes and landlords can be picky about the qualifications they demand." Over the past five years, rents have surged by about 20% nationwide while incomes have only recently started to increase.
The product can be a lifesaver to landlords in cities where rent growth fat outpaces income gains, such as San Francisco and New York.
Douglas Elliman executive vice president of new development Cliff Finn revealed that 10% to 30% of the tenants in buildings he is leasing are currently insured through TheGuarantors.
TheGuarantors said that other large apartment complexes, such as Stuyvesant Town, Peter Cooper Village, and Gotham West, have expressed their interest in the insurance product.
"It reduces the exposure to vacancy," said Miller Samuel president and TheGuarantors advisory board member Jonathan Miller. "It basically opens it to another category of tenant."
New York's landlords usually have strict requirements. They can demand pay stubs showing that prospective tenants' annual income is at least 40 times more than their rent. Tenants must also have a credit score of about 700 or better on a scale of 300 to 850, along with spotless rental histories. Those who cannot meet the requirements will need to find a guarantor that earns at least 80 times their monthly rent, which is a challenge when rents constantly increase.
On the other hand, TheGuarantors has set a lower bar for tenants. The startup will cover for tenants who earn as little as 27 times the monthly rent and have credit scores as low as 630. Moreoever, the company also considers a tenant's account savings and other liquid assets and income earned outside the country.
The premiums can cover for two weeks to about a month's worth of rent a year—depending on how likely an applicant is to miss payments.
Related Stories:
Lloyds hit with record $153m fine over controversial insurance product
International insurer slapped with $1.5 billion mis-selling charge