State Farm at risk of massive class-action lawsuit for fraud | Insurance Business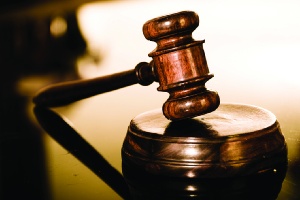 A recent court decision favoring whistleblowers who sued
State Farm
Fire and Casualty Co. for fraud in the aftermath of Hurricane Katrina has opened the door for a potential class-action lawsuit against the insurer, attorneys involved with the case say.
The 5th US Circuit Court of Appeals upheld a jury verdict Monday in favor of Cori and Kary Rigsby, two sisters that sued State Farm on behalf of the government after witnessing the carrier attempt to shift claims to the federal flood insurance program that should have been paid by State Farm.
The sisters testified that they witnessed State Farm pressure engineers to rule that damage to homes along the Mississippi Coast following Katrina was caused by flood waters – not wind. Their statements were instrumental in securing a 2013 victory for the Biloxi family, who won a fraud case against the insurer after State Farm falsely denied claims for their damaged home.
Similar allegations were widespread during the aftermath of the storm, the Associated Press reports, though with many homes destroyed to the very foundation, proving a case against insurers was difficult.
Monday's decision allows the Rigsbys and the government to seek more evidence of widespread fraud against the National Flood Insurance Program.
"The Rigsbys' allegations and trial evidence – which extend far beyond the realm of the McIntosh claim – entitle them to at least some additional discovery," the judges in the case wrote.
That could mean additional litigation woes for State Farm, August Matteis, a lawyer for the Rigsbys said.
"Because we won the bellwether McIntosh trial, we can now go forward taking discovery to determine the full scope of State Farm's fraud," Matteis told the AP. "We believe that this could involve thousands of claims in Mississippi.
Under the court ruling, State Farm is required to pay $750,000 in damages, with 30% going to the Rigsbys and the rest going to the federal government. Matteis won $2.9 million in legal fees and expenses.
State Farm reasserted its innocence and said it was disappointed in the court's ruling. A spokesman for the company said the insurer "acted responsibly" in handling claims stemming from Katrina and "appropriately follow[ed] all government guidelines."