State Farm's advertising slogan is mere "puffery" says judge | Insurance Business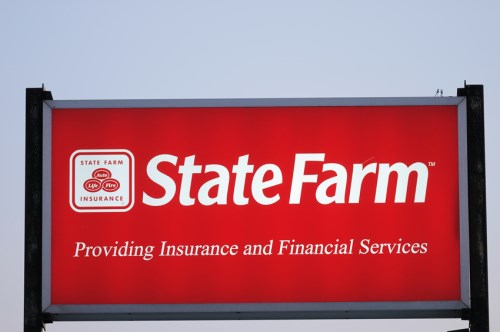 A claimant who filed a lawsuit against State Farm because he reasoned the insurer did not live up to its "good neighbor" tag line was told by a court not to take the company's adverts too literally.
Trade publication Body Shop Business quoted the ruling of the US Court of Appeals for the 11th Circuit as saying, "Under the circumstances of this case and viewed in the light most favourable to (Broadway), we cannot say that State Farm's advertising slogan – 'Like a good neighbour, State Farm is there' – is a representation of material fact. The advertising slogan, instead, constitutes nothing more than a statement of opinion or 'puffery.'"
The verdict was handed down over a case filed by Joseph Broadway, an Alabama motorist who was granted damages after getting into an accident with a negligent driver. State Farm covered the initial claim, worth $25,000 under the policy of the at-fault driver.
Learn five steps to help your healthcare clients mitigate cyber risks. Download our free whitepaper.
However, Broadway filed for another claim for $25,000 in underinsured motorist benefits. He kicked up a legal fuss after State Farm mailed him a $5,000 check for the additional claim.
The motorist filed a civil suit against State Farm and his insurance agent, Shane Anderson, for breach of contract, bad faith and fraud.
Broadway argued that Anderson committed fraud because of false representation on the basis of State Farm's "good neighbor" slogan. He claimed he did not get the neighborly treatment implied by the catchphrase.
A federal district court ruled in favour of the insurer. A federal appeals court promulgated a similar decision.
According to the appeals court: "In July 2012, State Farm sent (Broadway) a letter in which State Farm acknowledged that the parties had been unable to agree on an amount of damages, and State Farm made an 'initial offer' of $5,000. State Farm also indicated its willingness to engage in continued negotiations and to consider 'any and all new information you may have that could affect our evaluation.' Thereafter, (Broadway) cashed the $5,000 check but engaged in no further negotiations nor submitted additional documentation of his damages."
Related stories:
State senator defends 7-day insurance policies as insurance department threatens to ban them
State Farm still #1 for auto – but other insurers closing the gap