State moves to opt-out of mandated workers' comp program | Insurance Business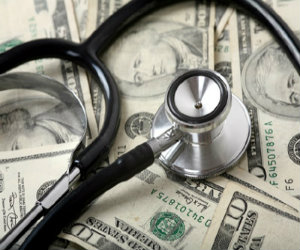 Insurance agents in Tennessee may be tackling client workers' compensation needs in a new way if state legislators are successful in their bid to allow employers to opt out of the currently mandated workers' comp program.
The bill, which was introduced in the state Senate last week, would give private employers the option of setting up their own injury benefit plans, "subject to minimum benefit mandate, financial security review and other employee projections."
It would not be available to employers in either the construction or coal mining sectors, however, due to their "unique industry requirements."
Supporters of the so-called "Tennessee Option" say it would help business owners save more than 50% on workers' comp costs thanks largely to the statutes, paperwork and litigated decisions that accompany the state system.
The opt-out bill, like legislation enacted in Oklahoma last year, is modeled after the Texas non-subscription system under which employers are allowed to forgo purchasing workers' comp insurance. Unlike the Texas law, however, the Tennessee Option would require employees to come up with their own benefits service for injured workers.
"The core focus of the Tennessee Option is to help injured employees get back to work faster," said Tennessee Senator Mark Green. "Making that happen requires good benefits, strong communication, and will lead to higher employee satisfaction."
Green said the savings accrued from this free market alternative will allow employers to "invest in growth and more employees." He added that employees in Texas and Oklahoma see "improved employee satisfaction following an injury," according to the Leaf-Chronicle.
The bill is awaiting consideration in a committee hearing and is considered likely to pass this legislative session.
"We have the opportunity here to help Tennessee employees, Tennessee employers, and Tennessee economic development," Green said. "I look at the Tennessee Option as a way to set our state apart when companies are looking to locate here and create hundreds or thousands of jobs, because that's why I was elected – to get Tennessee back to work."
You may also be interested in:
"The top predictors of workers' comp outcomes"
"Nearly 2 in 5 Americans say workers' comp claimants are lazy"