State-backed Citizens Property Insurance hit by surge in lawsuits | Insurance Business America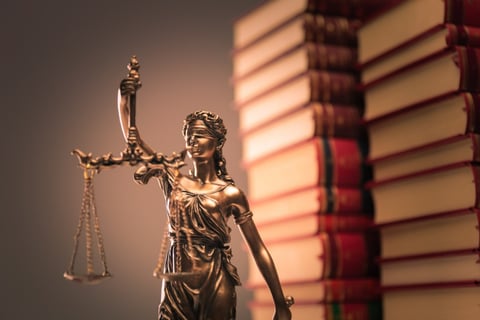 Citizens Property Insurance Corporation – Florida's state-backed insurer of last resort – has revealed that the number of lawsuits against it has spiked in recent months, as it is forced to take on more customers.
In a report prepared for its meeting with the claims committee of its board of governors this week, Citizens explained that for the first four months of 2022, it was served 3,881 lawsuits. The insurer also noted that its average of 970 lawsuits a month for the first four months of 2022 was approximately 11.5% more than the average of 870 lawsuits a month for the same period in 2021.
Of the 3,881 lawsuits it was served, Citizens noted that 3,832 lawsuits involved residential properties. And of those 3,832 lawsuits, 2,880 were from the Miami-Dade, Broward, and Palm Beach counties.
As reported by CBS News Miami, Citizens also indicated that it has 18,455 pending lawsuits as of April 30, 2022.
"Citizens continues to experience an increasing trend in new, incoming lawsuits primarily attributable to the increasing number of policies in force," the insurer's report said.
Citizens previously disclosed that it added over 25,000 policies in March. Policyholders have been transferring to the insurer of last resort over the past two years as their original carriers either raised their rates to unfeasible levels, refused to renew coverage, withdrew from the Florida market, or filed for insolvency.
Read more: Florida's Citizens Property Insurance added over 25,000 policies in March
"This is also impacting the pending volume as we continue to work through the backlog in pending (cases) created by the effects of the prior COVID response by the state court system with the temporary suspension of court hearings/trials," Citizens' report continued.
Read more: NAMIC responds to special session on property insurance reform
Read more: LAAIA issues statement on Florida's special session on property insurance
The insurer's lawsuit report also comes after legislators last month held a special session on property insurance, culminating in the signing of two laws meant to address issues related to condo structure safety and insurance payouts for roofing repair work. The session also addressed the issue of runaway litigation costs in Florida's problematic property insurance market.