Study reveals the key to insurance customer satisfaction | Insurance Business America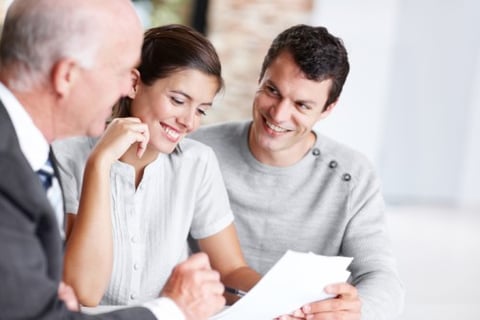 Diversity of product offering has become a key differentiator among large commercial insurers and brokers in North America.
In today's always-on world consumers want more out of their broker and carrier than a paper insurance contract. They want new
tech solutions and apps
, options for riders and add-ons, and access to more diverse product offerings.
Overall customer satisfaction with large commercial insurers in the United States and Canada has increased in 2017, according to the J.D. Power 2017 Large Commercial Insurance Study. Commercial insurers are judged around five key factors for the study: service interaction; program offerings; price; billing process; and claims.
The study, conducted in conjunction with RIMS (the Risk Management Society), is based on 2,506 evaluations from risk professionals or employees who gave oversight for their organization or are members of their organization's risk management team. It found that diverse product offerings and holistic client relationships impacted greatly on customer satisfaction.
Global property and casualty (P&C) (re)insurer
XL Catlin
ranked highest among large commercial insurers for customer satisfaction with a score of 806 (on a 1,000-point scale), just topping
Chubb
in second place with 783, and The
Hartford
ranked third with 772.
Greg Hendrick, president of XL Catlin's Global P&C operations, commented: "We strive to distinguish XL Catlin's service and products by taking an innovative, customer-focused approach, delivered by some of the insurance industry's most knowledgeable, skilled talent.
"This year's
J.D. Power study
underscores the success of our reorganization earlier this year to make sure we are close to our customers, and validates that we really are delivering outstanding customer experience."
Overall customer satisfaction with large commercial insurers is 761, up seven index points from the 2016 J.D. Power study. This improvement is largely due to a 10-point increase in satisfaction with program offerings.
"Our insurance team works hard to develop innovative products, to be responsive to claims, and to pay close attention to all levels of service, especially at times when our clients need us the most," said Joe Tocco, chief executive of XL Catlin's North America insurance business.
"While last year's high ranking was gratifying, this repeat performance, across all factors, is even more satisfying as it shows our deep commitment to market best customer satisfaction. This is how we operate. Knowing that our clients recognize and appreciate our efforts gives us added motivation to top our 2017 efforts in 2018."
"Amid a sustained period of stagnant rates, top-performing large commercial insurers have set themselves apart from the competition by offering a wider variety of coverage options and services to meet the specific risk needs of their customers," commented David Pieffer, P&C insurance practice lead at J.D. Power.
"While we expect rates to start rising in certain catastrophe-exposed lines for 2018 after the
heavy catastrophic losses experienced during the 2017 hurricane season
, the customer expectation for tailored product offerings has now become a critical part of the business insurance product mix."
Commercial insurance brokers were also ranked in the study on nine attributes: quality of advice and guidance provided; reasonableness of fees; ease of the renewal process; effectiveness of risk control services; variety of program offerings; effectiveness of program review; price, given services received; billing and payment process; and claims process.
Lockton ranked highest among large commercial insurance brokers with a score of 856, just tipping
Arthur J. Gallagher & Co
. in second with a score of 855, and
Aon
in third with a score of 822.
"Brokers and insurance providers play a pivotal role, helping organizations anticipate and prepare for loss exposures. The RIMS and J.D. Power study highlights the importance of this relationship and sets a standard for others in the industry," said RIMS CEO Mary Roth.
Related stories:
Cyberattack reputational harm tempered by consumers' "breach fatigue"
Global insurer 'transforms' with innovative leadership program