Successful women in insurance 'willing to take risks' | Insurance Business America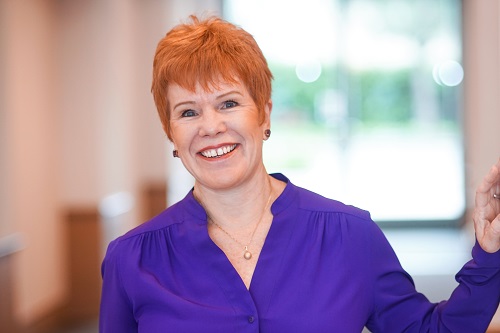 Insurance professionals are inherently risk averse. The entire premise of their daily work revolves around the mitigation and transfer of risk … but there are some situations in which it's crucial for insurance workers to take a leap of faith into the great unknown.
Career development is one such situation where people need to be willing to take risks, according to Susan Preston (pictured), president at Professional Program Insurance Brokerage (PPIB) and panelist at Insurance Business's upcoming Women in Insurance San Francisco on October 03. At the fall event, Preston will be joining speakers from Willis Towers Watson and Liberty Mutual Insurance to discuss how engagement and support from company leadership is critical in achieving true diversity and inclusion (D&I) in the insurance sector.
Read next: Put an end to coffee pot pre-meetings and engage with everyone at the table
"It's our job as business leaders to recognize talent and to ensure that employees have the right opportunities for career development," she told Insurance Business. "I've learned over the past few years, when the job market was really tight, that you have to seek out talent and promote talented individuals accordingly, otherwise they'll go somewhere else.
"I believe the women who turn out to be the most successful are those who seek to build a strong network of mentors and sponsors – both men and women. Secondly, they have to be willing to take risks. A lot of people are afraid of failing, so they don't take risks and then they struggle to get moving up the career ladder. You've got to take risks and you must learn to understand, communicate and promote the value you bring to an organization."
When it comes to mentorship and sponsorship – both major themes at the upcoming Women in Insurance events – companies don't necessarily need formal programs; they really just need willingness and effort from the people at the top, according to Preston.
"Anybody in leadership positions should be willing to mentor some people below them, and mentor people who are not necessarily like them," she commented. "Business leaders tend to promote other business leaders like themselves, which is why organizations need to create some D&I initiatives. A lot of people in leadership positions today are men. They need to be part of helping women progress in the workplace, and part of helping the company achieve more D&I balance. Everyone needs to recognize and understand that change is needed."
Susan Preston will be sharing insights on this topic and more at the upcoming Women in Insurance San Francisco on October 03, also road showing in Chicago on September 10, New York on September 17, and London UK on October 10. See further information or book now.