Supreme Court asked to review state's workers' comp system | Insurance Business America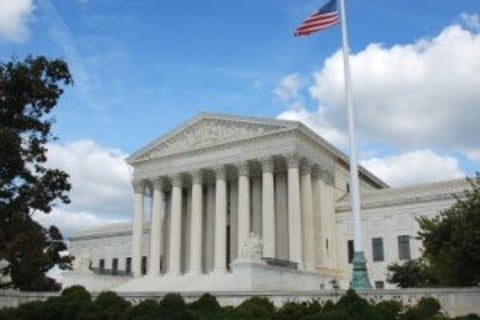 The constitutionality of Florida's workers' compensation system is in question after the state slashed permanent partial disability benefits in a bid to save money.
Miami attorney Mark Zientz has petitioned the US Supreme Court to hear the case after Florida's Supreme Court declined to rule in
Daniel Stahl v. Hialeah Hospital.
The incident in question involves a nurse, Daniel Stahl, who injured his lower back while on the job in December 2003 – two months after state reform cut permanent partial disability benefits. The injuries caused him to suffer ongoing illness that effectively ended his career, he said.
Stahl filed a civil lawsuit alleging that Hialeah Hospital was negligent in causing his injury, and that the workers' comp system in the state was an "inadequate exclusive remedy" for injured workers. In other words, by slashing benefits so greatly, Stahl and Zientz argue that Florida's workers' comp system no longer represents the "grand bargain" made between employers and their workers.
Filed Tuesday, the request for a writ of certiorari asks the Court to decide whether Florida's workers' comp law violates the 14th Amendment of the US Constitution "in a case where no benefits can be awarded to an injured worker to cover…partial loss of future wage earning capability."
The Florida Supreme Court unanimously decided not to review the case in April, effectively upholding a 2015 ruling in which the state's 1st District Court of Appeal in Tallahassee upheld the validity of the law. Nevertheless, Justice Barbara Pariente noted in questioning that certain aspects of the system appeared inadequate.
"It looks like it has become a very meager amount of compensation for an injured worker," she said, "and it's hard to deny that what's happened over the last 50 years has not been a diminution in workers' compensation benefits."
The 2003 changes, which were enacted by the state legislature and signed into law by Governor Jeb Bush, have long been criticized by opponents as favoring employers at the expense of injured workers. Two other cases – Castellanos v. Next Door Co., et. al and Westphal v. City of St. Petersburg – also challenge aspects of the comp law, though unlike Stahl, they do not seek to throw out the entire statute.
Hialeah Hospital is insured by Sedgewick Claims Management Services.
Related Stories:
Time to rethink workers' compensation?
Workers' comp on upswing, but sustainability questionable—Fitch