Supreme Court denies Allstate's attempt to overturn crash lawsuit verdict | Insurance Business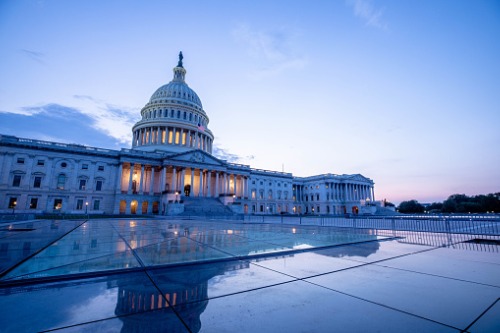 The Supreme Court of Texas has turned down Allstate Insurance's attempt to overturn a jury verdict related to underinsured motorist benefits.
In a 5-4 decision, the high court upheld a $95,000 Bexar County jury verdict for Daniel Wes Irwin, which ordered Allstate to pay Irwin the full $50,000 in underinsured motorist benefits allowed by his policy to cover his injuries from a 2016 crash caused by another driver. The verdict also ordered the insurer to pay for court costs and $45,540 in attorney fees.
The court's majority maintained that Irwin properly brought his claim against Allstate under the Uniform Declaratory Judgment Act (UDJA), finding that Irwin was precluded from suing the insurer directly for the collision, or from filing a breach of contract suit, since no breach had occurred.
"Either party to a written contract may seek declaratory relief if there is a question regarding rights, status, or other legal relations arising under it," wrote Justice John Phillip Devine for the majority vote.
The other four justices who dissented argued that the only way for Irwin to recover his benefits would be through a breach of contract claim. They also warned that the majority's holding would enable plaintiffs in tort cases to use the UDJA to obtain attorney fee awards.
Irwin was involved in a car accident in mid-2016. He settled his claim against the at-fault driver for her insurer's policy limit of $30,000 – despite his hospital bills at the time purportedly reaching $30,368.81.
He later sought out the maximum settlement of $50,000 for his injury claim under his underinsured motorist policy from Allstate, but the company offered to settle for only $500. In 2018, Irwin filed a lawsuit against Allstate and sought a declaratory judgment from a Texas state court. He claimed that he was entitled to recover damages from the collision since they were within his policy's terms, as well as coverage for court and attorney fees.
Thomas Crosley, Irwin's attorney from Crosley Law Firm PC, told Law360 that the Texas Supreme Court's decision was a "breath of fresh air."
"[Underinsured motorist insurance] carriers now ought to fairly evaluate claims and make reasonable settlement offers early in the case, or else they will be exposed to potential liability for the claimant's attorneys' fees if the case is pushed into litigation or trial," Crosley said.