Swiss Re secures net income jump despite catastrophe hit | Insurance Business America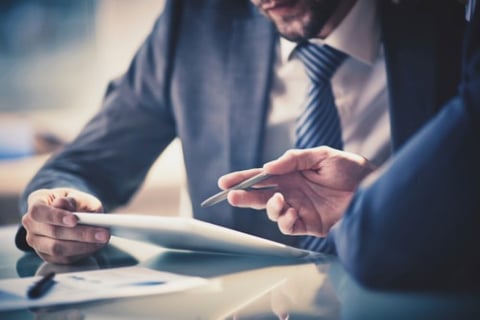 The fourth costliest year on record for the insurance industry – that was the statement from the Swiss Re Institute in reference to 2018, a year that after a benign first half was bombarded with catastrophes ranging from hurricanes Michael and Florence to Typhoon Jebi in Japan, the Californian wildfires, a windstorm in Canada, hailstorms in Australia and much more. Yet despite estimated combined claims of US$2.2 billion from natural catastrophes and US$0.8 billion from large man-made losses, the Swiss reinsurance giant still saw its net income climb.
Announcing its full-year 2018 results today, Swiss Re revealed a net income jump – from US$331 million back in 2017 to US$421 million this time around. This net income even reflected a negative pre-tax impact of US$599 million due to a change in US GAAP recognition. Without that change, net income could have been as high as US$894 million.
At the heart of the success has been a jump in gross written premium (GWP) – climbing to US$36.4 billion, a leap of 4.7%. Return on investment also reached 2.8%, with Swiss Re group chief financial officer John Dacey outlining that the investment portfolio made a solid contribution throughout the year.
"We fared well in an environment of challenging insurance and investment risks. Our diversified business model helped to mitigate the associated losses," he said. "Most important, our capital position and confidence in our long-term sustainable capital generation remain very strong and they support our attractive capital management actions."
Focusing in on its P&C Re results, combined claims hit US$2.0 billion from natural catastrophes and US$0.3 billion from large man-made losses leaving P&C Re net income at US$370 million. Its combined ratio stood at 104% reflecting this impact, but Swiss Re highlighted a "disciplined underwriting approach" that ensured it received adequate prices for the protection it provided and helped it sustain GWP of US$16.5 billion.
Elsewhere, life and health reinsurance reported solid net income of US$761 million, but Corporate Solutions took a hit – it suffered a net loss of US$405 million.
"There was no respite from large nat cat events and man-made disasters in 2018," said chief executive officer Christian Mumenthaler. "Our financial strength enabled us to support our clients in these tough times.
"It was the second challenging year in a row for the industry and us. Our P&C businesses were heavily impacted by the events. Corporate Solutions' results were disappointing. But even in challenging conditions, I am optimistic about Swiss Re's future. In the January renewals of our P&C Re business, we were able to grow while keeping our running costs flat. We expect further price improvements in the renewals later this year, especially in the loss-affected markets."
In addition, the report outlined that Swiss Re is continuing to explore options for a potential IPO of its UK closed book business of ReAssure at some point this year, while also announcing the appointment of Anette Bronder as group chief operating officer starting from July 01 this year – a replacement for Thomas Wellauer who will retire at the end of June.
"Anette Bronder's strategic technology knowledge and a strong track record in operations delivery make her the ideal candidate to support Swiss Re in being at the forefront of technological changes that are taking place in our industry - and to not only lead our group operations function but to also help us accelerate the digitization of our whole value chain," said Swiss Re chairman Walter B. Kielholz.