Swiss Re unveils first quarter results | Insurance Business America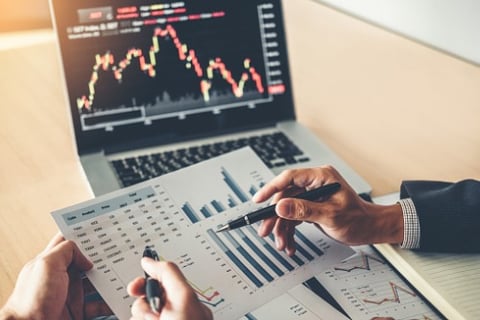 It's first quarter results season for the insurance industry – normally a time for companies to parade their profits and offer their vision for what's to come as the year rolls on. However, this time around, financial reports are shrouded by the heavy cloud that is COVID-19.
The impact of the coronavirus is there for all to see in the latest set of results released by reinsurance giant, Swiss Re. The company has reported a group net loss of $225 million, reflecting the impact of COVID-19 as well as a pre-tax charge of $476 million for its property and casualty business.
Overall, its property and casualty reinsurance business reported a net income of $61 million, a rise from $13 million in the same period last year, despite the impact of the virus, while its life and health reinsurance business came in at $229 million. Its Corporate Solutions business, meanwhile, reported a net loss of $167 million, though the company insisted its turnaround is on track – its reserving for COVID-19 claims came in at $223 million.
Still, the first quarter of the year was only the beginning of the COVID-19 crisis – so what does group CEO Christian Mumenthaler believe the outlook is like for the foreseeable future?
"The COVID-19 pandemic is far from over and its broader economic and social consequences will be far-reaching," he said. "Our industry plays an important part by absorbing some of the pain caused by this crisis. At Swiss Re, we continue to be here for our clients, run our business without interruptions, and use the flexibility allotted by our capital strength. We are confident that we will make a positive contribution.
"In the longer term, we will need to draw lessons from the current situation and look at public-private partnership solutions to ensure society can better deal with such large-scale disruptive events in the future."