Tackling inefficiencies in the insurance application and renewal process | Insurance Business America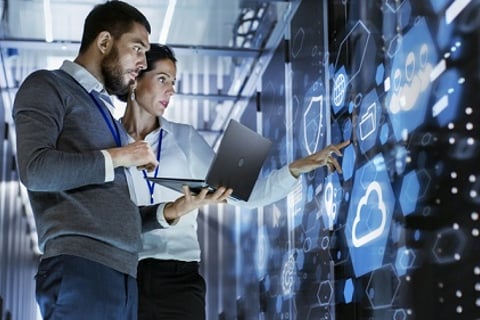 Inefficiency costs insurance brokers and agents valuable time and money. One area that is notoriously plagued by inefficient, manual, time-consuming tasks is the application and renewal process. In fact, according to Applied Systems, handling applications and renewals can take up to 25% of the average brokerage or agency's energy and productivity.
Applied, a global provider of cloud-based insurance software for agencies and brokerages, pointed towards the IIABA and Reagan Consulting's 2018 Best Practices Study Update, which states that brokerages with annual revenue up to $1.25 million pay an average of $61,519 per employee in compensation and have an average number of 8.3 employees, which equates to $510,607 per year on total employee compensation.
If 25% of employees' energy and productivity is spent on handling applications and renewals, then that equates to $127,651 allocated towards manual processes that Applied says "could be automated." If the same brokerage were to use technology to automate inefficient processes and cut the time spent on applications and the renewal process by half (from 25% to 12.5%), that would equate to a cost savings of $63,825.87, which could be put towards much more productive brokerage efforts.
Read next: Applied launches industry-first marketing automation tool
To solve this issue that brokers and agents regularly face, Applied invested in this area with its acquisition of Indio – a platform that simplifies the insurance application process by enabling brokers to deliver a fully digital client risk capture and application experience by automating data population. Indio recently surveyed over 400 brokerages and their entire renewal process, from delivering renewal submission packets to their clients, to receiving signed and completed applications ready to go to market.
Indio shared some key takeaways from the survey in its State of Insurance Renewals eBook, and shared some examples of how technology can help combat operational inefficiencies:
Over 40% of brokerages servicing mid-market and enterprise accounts spend 11-30 minutes finding the correct insurance applications and supplemental forms to get their account's submission packet ready for renewals.
Mid-market and enterprise accounts often require multiple applications and forms, hence demanding more time and attention from brokers and agents. But if a brokerage has 100 customers and averages 15 minutes per customer finding supplemental forms, technically, it wastes 25 hours per renewal period, which could be time better spent on client-facing activities, such as advising.
Read more: Applied shares vital tools to help insurance agencies on their digital path forward
To overcome these inefficiencies, Indio advises brokers to move the renewal process on to an easy-to-use client portal that both staff and insureds can log into at any time to track and fill out application and renewal forms. Rather than having paper or PDF renewal forms floating around an office or via email, a client portal stores and manages everything in a central location.
38.82% of brokerages servicing mid-market and enterprise accounts spend an average of 2+ hours per submission packet re-keying data and pre-filling information.
This is a common pain point for insurance brokerages, no matter the size or type of accounts they're dealing with – but the larger the account, the more data they'll typically have to work with. To reduce the amount of time spent pre-filling forms, brokerages can use digital smart form applications that live online and include efficient features such as auto-mapping. With auto-mapping, common answers such as names and dates are automatically mapped from one form to another, Indio explained. Smart forms also include things like conditional questions, comments, directions, and e-signatures directly within the forms to make it easier for the insured to understand and fill out. Brokerage staff can then spend less time answering necessary, but time-consuming questions.
50% of brokerages in all brackets, regardless of their book of business, have brokerage employees spending at least 1-5 hours per week chasing down their clients to collect information.
Email reminders, phone calls, more email reminders - getting applications back from clients has traditionally required extensive handholding by brokerage employees. However, as Indio points out: "When clients are frequently contacted about administrative tasks, they come to view the brokerage as a transactional relationship rather than a trusted advisor. This perception makes it easier to switch to another provider as a deep, meaningful connection is absent." To overcome this challenge, brokerages can use technology that automates email communication with insureds as applications deadlines approach.
The Indio team concluded: "As you can see, the application and renewal process is inefficient and time-consuming – from compiling submission packets to chasing down clients for complete applications. These inefficiencies are costly not only for internal operations but also for the client experience. To remain successful and competitive, brokerages should embrace industry innovations, viewing technology and software as a complement to their application and renewal process, rather than a threat."
Download a full copy of Indio's State of Insurance Renewals eBook by clicking the link.