Talanx Group net income sweeps forward 412% in Q3 | Insurance Business America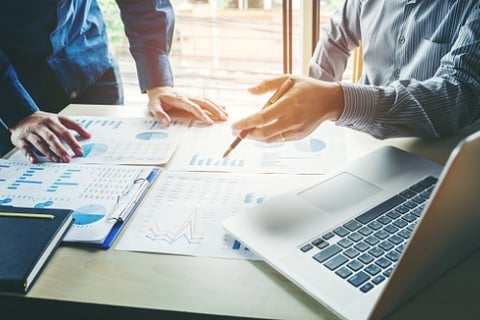 Results season sees a merry Talanx Group. The parent firm of Hannover Re has released its interim financial results, and the figures are eye-catching.
First off, Talanx posted a 412% surge in group net income attributable to shareholders in the third quarter to €265 million. In the first nine months of the year, group net income rose 52% to €742 million.
Gross written premium (GWP), meanwhile, also saw increases in both periods. Third quarter GWP grew 13.6% to €9.5 billion; first nine months, 11.9% to €30.3 billion.
As for operating profit, the amount soared 139% in the third quarter to €619 million while the nine-month span recorded a 26.7% jump to €1.9 billion. Net investment income also went up by 31% and 8.8%, respectively.
The results mark the first-time inclusion of HDI Global Specialty in the mix.
In its quarterly statement, Talanx noted: "The property/casualty reinsurance segment played a significant role in the growth in gross premiums thanks to good results in business with solvency-easing products; the 30% upturn in gross premiums in the industrial lines division stemmed largely from HDI Global Specialty SE."
Commenting on the numbers, management board chair Torsten Leue had this to say: "We are very pleased with our net income for the first nine months of €742 million – a year-on-year increase of 52%.
"Encouragingly, the clear improvement in net income at our industrial lines division also contributed to this. We are ahead of the pro rata target for our '20/20/20' programme in this division."
Leue also expressed confidence that they will reach Talanx's 2019 group net income target of more than €900 million.