Talent is the 'secret sauce' to insurance's makeover | Insurance Business America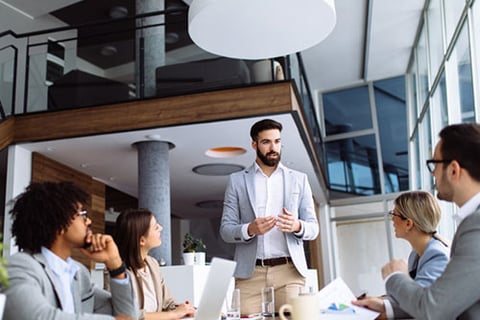 The insurance industry is struggling to attract the right talent. It's a universally acknowledged problem – and one that needs solving fast if the industry wants to stay relevant in an increasingly digital world.
According to the EY Insurance Outlook 2020, talent is the "secret sauce" that will enable insurers to maximize returns on investments in technology, digital transformation and new business models. It's the key to unlocking the industry's necessary transformation.
So far, that so-called "secret sauce" has been hard to come by.
"It's a fight," said Ed J. Majkowski, EY Americas insurance sector and advisory leader. "The generation coming out of school these days are all excited about working for some of the largest technology firms in the world. When they have to choose between working for a technology firm, a bank, or an insurance company, insurance almost always comes last.
"There has been a real push to try to recruit people and get younger generations of people excited about the insurance industry. My personal feeling is that insurance is probably more fun that any other industry right now because it's transforming. It has fallen so far behind that there are now huge amounts of energy and investment being pumped into change. When there's so much disruption and change going on, where else would you want to be?"
EY's stance is that insurers either need to reposition themselves as technology firms or do much better at proactively communicating why the industry matters, what value it brings to society and the overall appeal of an insurance career. As insurers go through this transformational journey, they not only need to attract and retain the right talent, but they also need to retrain the existing workforce so that they have new technology skills that compliment the deep insurance skills they already have.
The talent challenge is particularly acute in the independent brokerage and agency channel – a distribution stream Majkowski describes as "absolutely critical" to the insurance industry. Once again, this links back to innovation, technology and transformation in the distribution channel. According to Majkowski, if independent brokerages and agencies want to attract and retain the best talent, they have to "operate faster in a digital environment," get products to market faster using digital capabilities, and "partner with insurance companies who invest in the agent experience."
The issue is also exacerbated by the fact that the distribution force is largely dominated by the Baby Boomer generation, many of whom are approaching retirement age. Majkowski told Insurance Business: "If you're a Mom & Pop shop and you inherited your brokerage or your agency from your parents, it's becoming more difficult to hand that business down to the next generation because they're just not interested. Kids today really don't want to run an insurance agency.
"Every year, I follow the statistics around agency and brokerage consolidation, and every year I think we must hit our peak. And yet, the consolidation of agents and brokers in the Americas continues to be at an all-time high, and it's been like this for the last seven years or so. It's hard for the average insurance brokerage or agency to attract talent, and so what do they do? They consolidate."