Ted Cruz: from Obamacare critic to Obamacare enrollee | Insurance Business America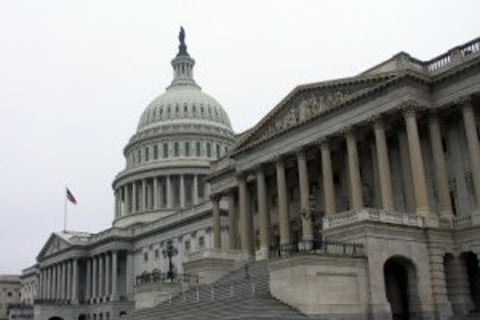 "The moon might be as intimidating as Obamacare," GOP Senator Ted Cruz once proclaimed on the floor of the Senate.
Hopefully the presidential candidate doesn't find the moon particularly threatening, as he recently admitted that he intends to purchase health coverage for himself and his family using the federal marketplace exchange.
"We will presumably go on the exchange and sign up for health care, and we're in the process of transitioning over to do that," the GOP candidate told
The Des Moines Register
.
The Cruz family had previously received coverage through the senator's wife, who served as a managing director at Goldman Sachs. She recently stepped down from that position on unpaid leave to support her husband's campaign, leaving the Cruzes to decide how and where they will obtain coverage.
Cruz originally framed ACA enrollment as a requirement, telling CNN, "I believe we should follow the text of very law, even laws I disagree with. It's one of the real differences -- if you look at President Obama and the lawlessness, if he disagrees with a law he simply refuses to follow it or claims the authority to unilaterally change."
But
Politico
and other sources have pointed out that federal lawmakers are not mandated to use the exchange, but under an amendment put forth by Rep. Sen. Chuck Grassley, doing so is the only way that they can receive a subsidy from the federal government.
Cruz has stated he would not accept any such subsidies. However, similar to the health care structure in place prior to the enactment of the ACA, the federal government will pay most of the premium.
The only other options Cruz had were between acquiring expensive COBRA coverage, if eligible, or obtaining a private insurance plan.
A campaign spokesperson remarked that the exchange represented a last resort, since Obamacare "…has wiped out the individual market."