Tennessee insurance department appoints key leaders | Insurance Business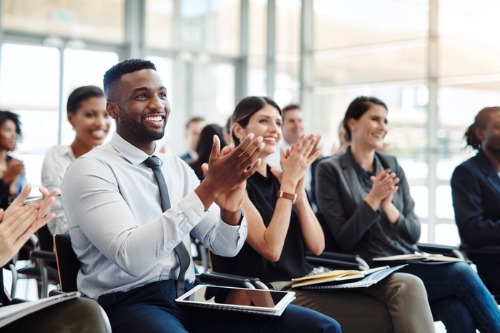 The Tennessee Department of Commerce & Insurance (TDCI) has announced several leadership updates.
"With these senior leadership staffing updates, our department is well-positioned to continue our best-in-class service for Tennesseans and to go further in our mission of protecting Tennesseans through balanced oversight of insurance, while fostering fair marketplaces and consumer education that promote the success of individuals and businesses [that serve] as innovative leaders," said TDCI Commissioner Carter Lawrence. "I welcome these staff promotions and additions and thank them for their service to our great state."
Jennifer Peck will serve as chief of staff and chief operating officer, while continuing her role as deputy commissioner. She will oversee fire prevention and the state fire marshal's office, the Tennessee Law Enforcement Training Academy/Peace Officer Standards Training Commission, and the Tennessee Emergency Communications Board. Previously, Peck served as an executive director in the Division of Regulatory Boards.
Read more: Tennessee court rules that insurers cannot depreciate labor costs
Toby Compton has been promoted to deputy commissioner overseeing insurance, regulatory boards, securities and TennCare oversight. He previously served as assistant commissioner for the Division of Regulatory Boards. Prior to joining TDCI, Compton was president and CEO of Associated Builders and Contractors for Greater Tennessee.
Bill Huddleston has been promoted to assistant commissioner for insurance. He previously served as director of insurance. In that role, he oversaw the division's administration, including agent licensing, company examinations, and company financial analysis. Huddleston, a certified public accountant, has also served as receivership director in the Insurance Division.
Alex Martin has joined TDCI as assistant commissioner for the Division of Regulatory Boards. Prior to joining TDCI, he served as deputy director of external affairs and director of appointments for Tennessee Gov. Bill Lee. In that role, Martin worked with the Lee administration to appoint many of TDCI's boards and commissions within the Division of Regulatory Boards.
Jim Tracy has joined TDCI as a senior advisor. Tracy most recently served as state director for USDA Rural Development in Tennessee. Tracy has also served as a state senator, Bedford County board of education member, president of the Shelbyville-Bedford County Chamber of Commerce, founding member of the Bedford County Economic Development and Tourism Committee, and chairman of the Tennessee Leadership Council of the National Federation of Independent Business. For more than 20 years, he owned and operated an insurance company.
Patrick Merkel has been promoted to director of insurance. He previously served as chief counsel for insurance, securities and TennCare oversight. He served in that role beginning July 2019, and is in his second term of service with TDCI. Merkel first joined the department in 2007 and worked with the Division of Regulatory Boards and as chief counsel for fire prevention and law enforcement.