Tennessee woman accuses life insurer of pocketing money | Insurance Business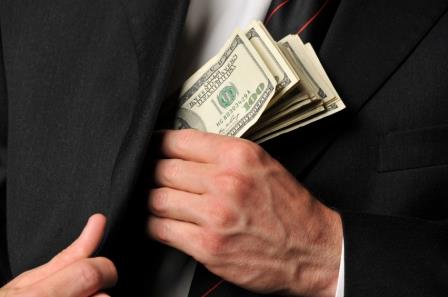 A woman has launched a lawsuit against a life insurance company which she says pocketed her family's money, and left her with half of the benefits she should have received after her brother died.
Marietta McClendon, of Brentwood, Tennessee, said in the lawsuit that her mother had taken out a life insurance policy of $10,000 on her son – McClendon's brother – in the 1980s in Alabama.
The Tennessean reports that McDaniel then took a $1,500 loan out against the policy in 1995, agreeing to a 5% interest rate, and when she died in 2005 her son took over payments.
The North Carolina Mutual Life Insurance Company assumed more than 52,000 insurance policies from several Alabama companies in 2009, including McDaniel's.
After taking over the policy, the company then charged a higher, 6% rate on the loan, the lawsuit states.
Payments made on the loan amount by McDaniel's son after her death, during the period of 2009 to 2016, were pocketed by the company, the lawsuit alleges.
The life insurance payment McClendon received after her brother died last year was then reduced, she claims.
"My mother and brother worked hard to protect our family," McClendon said in a statement.
Want the latest insurance industry news first? Sign up for our completely free newsletter service now.
"Losing them was hard on our family. We expected the life insurance company to stand behind their policy and to pay what they owed."
The case against North Carolina Mutual Life Insurance Company, based in Durham, was filed on Wednesday in a federal court in Nashville, the report said.
Mark Chalos, an attorney representing McClendon, said that it was his understanding that the policies in question were marketed as a way for policyholders get cash loans when needed.
"In many instances, surviving family members will not have access to the information about interest rates or loan payments their deceased loved one made," Chalos said.
"So, the insurance company is the only one who knows that they are cheating the beneficiaries out of money they are owed."
McClendon's lawyers are seeking class action status on behalf of the other individuals whose policies changed hands and who may have taken out loans, the report added.
Related stories:
Workplace dispute ends in insurance fraud charges
SUV smashes into insurance office – driver flees