Texas senate bill seeks to quash hailstorm litigation 'abuse' | Insurance Business America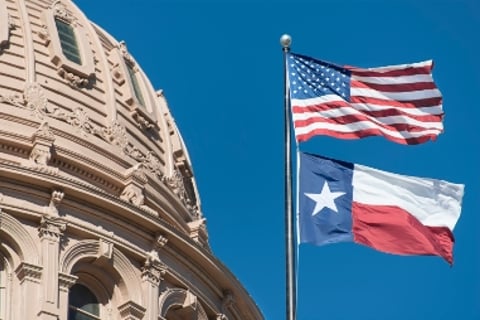 A bill seeking to reform hailstorm lawsuits has been filed at the Texas Senate, less than two weeks after Gov. Greg Abott declared hailstorm litigation as "the newest form of lawsuit abuse."
The bill's sponsor, Senator Kelly Hancock said in a press conference that hail litigation has "spiraled out of control" in the state, "mainly because a small group of bad actors who abuse the system. "
Immediately after a storm, lawyers swoop into affected areas and do everything possible to whip up disputes, inflate claims and cajole, coerce or seduce homeowners into needless lawsuits in hopes of reaping windfall profits, explained Abraham Padron and Juan Padron in a post for Texans for Lawsuit Reform.
"Tens of thousands of Texans already have personal experience with intrusive knocks on the door from trial lawyers or their solicitors, promising 'free' roofs and easy money if they agree to sue their insurance company," both added.
Want the latest insurance industry news first? Sign up for our completely free newsletter service now.
Mark Hanna of the Insurance Council of Texas said this could have a "very detrimental" effect on homeowner rates. "A $5,000 claim turns into a $50,000 claim. A $70,000 claim turns into a $1.5 million claim," he explained as quoted by the Austin Business Journal.
The bill ensures disgruntle insureds maintain the right to sue. However, if enacted, SB 10 will only permit the plaintiff's lawyer to either sue for deceptive trade practices or unfair settlement, not both, the SE Texas Record said. Prospective plaintiffs must give 60 days' notice to the insurer. They will not be able to sue their individual insurance representative.
"To reduce the economic havoc, I want legislation on my desk that limits abusive hail-storm litigation," said Abott in his State of the State Address on January 31.
Related stories:
DCOA to pursue hailstorm insurance claims
"Storm-chasing" lawyers drive mass hail litigation, Texas House told