The 10 most dangerous states for cyclists—and the coverage riders need | Insurance Business America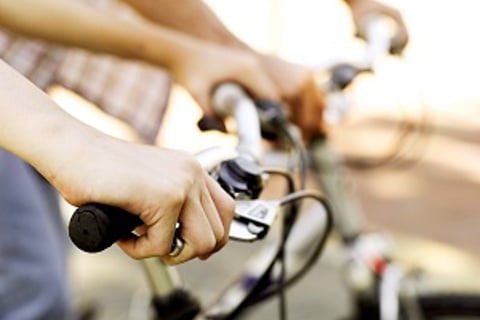 Spring is here and legions of bicyclists are taking to the streets.

Bicycling is a great way to increase health and happiness, but it's also a liability—particularly if you live in some areas of the US. For cyclists in these states, certain insurance policies are vital.
Florida is the most hostile state for bicyclists, with 6.56 pedalcyclist fatalities per million people in 2011, according to data from the US Department of Transportation. Louisiana and Oregon follow close behind, with 3.93 and 3.87 deaths per million.
In Arizona, the city of Phoenix alone averages between 450 and 500 accidents a year involving bicycles.
No one is quite sure why these states rank as highly as they do in cyclist fatalities. Each municipality has different reporting procedures for accidents, which makes drawing conclusions about factors like time of day, model of bicycle, and rural versus urban streets more difficult. However, they do send an important message about potential safety hazards that producers in these areas would do well to express to cycling clients.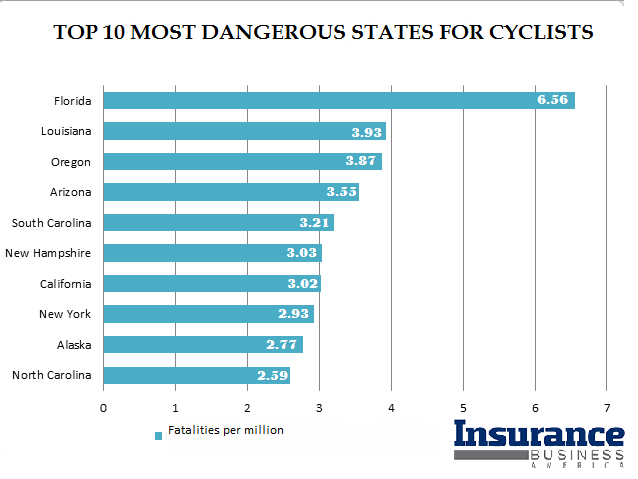 Merely updating medical and liability coverage for clients who bicycle won't cut it, says the League of American Bicyclists.
"Claims against any of your existing policies may result in an increase in premiums," said Scott Williams, membership director for the League. "But filing bike-related claims under a bike-specific policy may protect you from rate increases—and provide additional, supplemental coverage."
Instead, producers in at-risk states should try to spread the risk. Williams recommends looking at carriers who offer cycle-centric policies that combine enhanced medical, accident, liability and damage coverage.
Such policies base premiums off of a client's level of participation in cycling, and offer uninsured motorist coverage and roadside assistance as well as medical payments for incidents ranging from head injuries—the most common cycling injury—to death.
Policies aren't overly expensive, either. Markel, a carrier for specialist insurance, offers comprehensive coverage ranging from $250 to $300 a year for most riders.
And cyclist insurance isn't just for people who bicycle professionally, says bicycle attorney Robert Mionske. Producers would do well to recommend cyclist insurance to all clients who regularly ride a bike and don't have proper coverage elsewhere.
"It has to do with what other insurance you have in place. If you own a car and that's insured, you've got a lot of coverage there," said Mionske. "But bicycle insurance does some extra things. It covers bicycle theft, bicycle damage—no other policy does that—roadside assistance, and trip interruption coverage. That's critical."
Mionske noted that with more people biking to work and fewer young people with driver's licenses, there is a "big movement" in the insurance industry for bicycle coverage, which may pay off handsomely for producers in at-risk states.
You may also enjoy: "The top 5 most stolen SUVs/CUVs"
"Motorcycle thefts 2013: The hottest makes and models"
"The most stolen sporty vehicles of the 2010s: Report"