The 12 states that experience the highest number of employee lawsuits | Insurance Business America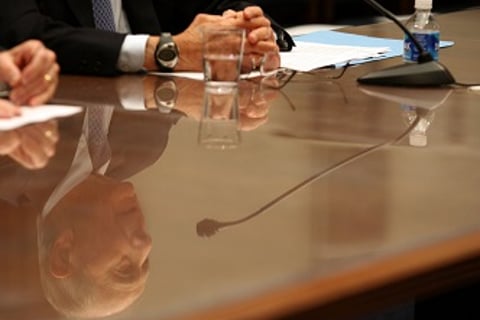 It's time for insurance agents to revisit their commercial clients' liability portfolio – particularly those working with businesses in certain states.
According to a report released from
Hiscox
, businesses in 12 states are at least 15% more likely to be the subject of an employee lawsuit than the national average of an 11.7% chance. They include: New Mexico (+66% more likely), the District of Columbia (+65%), Nevada (+47%); Alabama (+41%); California (+40%); Mississippi (+39%); Delaware (+35%); Illinois (+34%); Arkansas (+22%); Tennessee (+20%), Georgia (+19%) and Missouri (+15%).
The reasons why are complicated, but report authors suggest that state laws going beyond federal guidelines are the most likely cause of discrepancies in the rate of employee lawsuits between states. In the case of 10 of the states – all but Alabama and Mississippi – anti-discrimination and fair employment practices have imposed restrictions on smaller-sized companies that need to comply with federal standards.
Discrimination, as defined by these laws, comes in many forms including age (over age 40), disability, national origin, race, color, religion, sex (including pregnancy) and genetic information (diseases or disorders in family medical history).
The federal e-Verify system, which ensures all new hires are legally allowed to work in the US and is in place for private sector employers in Alabama, Georgia and Mississippi, also sparks employee lawsuits.
Pregnancy accommodation laws may be behind suits in Delaware, Illinois and the District of Columbia, and credit checks also affect the rate of employee lawsuits in Illinois and Nevada.
Criminal background checks, meanwhile, are in place in the District of Columbia and Illinois.
While it is difficult to ascertain just how strongly these laws influence the rate of employee lawsuits in these states, the effect such lawsuits have on businesses is clear. According to Hiscox, the average legal dispute regarding an employment matter lasts 275 days and in 19% of cases, defendants are subject to a defense and settlement payment. When that happens, businesses can expect to bill their insurers an average $125,000 in claims while taking $35,000 in deductibles on themselves.
To ensure commercial clients are prepared to meet these odds, a review of employment practices liability coverage may be in order.
EPLI covers claims relating to a variety of illegitimate employee practices, including sexual harassment, wrongful termination and retaliation. Yet many companies may not recognize the importance of such a policy, says Minnesota-based insurance provider Erickson & Larsen.
"Many small business owners think that this type of coverage is only important to large companies. In reality, small companies are more likely to be completely wiped out by an employment-related lawsuit," said Erickson & Larsen Marketing Director Howard Tekler.
"Other businesses don't purchase EPL coverage because they believe they are following all applicable employment rules. That could be a costly mistake. Lawsuits can happen anytime and in any company."