The Boston Marathon bombing: Was it terrorism? | Insurance Business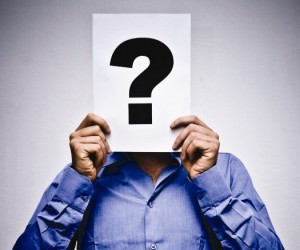 A number of Boston businesses are still waiting on business interruption insurance claims following the April 2013 Boston Marathon bombing due to confusion over the definition terrorism.
According to data from the Massachusetts Division of Insurance (DOI), 132 of the 207 claims reported after the Boston bombing were under business interruption policies. As of late July, while more than 83% of business interruption claims have been closed and roughly half resulted in a payout, totaling $753,950 paid by insurers, the remainder are still outstanding
The confusion is due to a vague definition of "terrorism," in the federal government and the insurance industry. Because terrorism is not generally covered under business interruption insurance, businesses have had to wait on tenterhooks to see if the violent acts would be labeled a terrorist attack.
However, the US Treasury Department, which is tasked with determining whether an event is an act of terrorism, has not yet done so. At the same time, the Terrorism Risk Insurance Act (TRIA) doesn't require the Treasury to make a determination unless insured losses total at least $5 million.
The confusion means producers need to look to the exact terms of an insurance policy to determine what constitutes terrorism, and the difference is an important one.
According to the Congressional Research Service, about 4 in 10 commercial insurance policies allow insurers to reject business interruption claims due to terrorist events. These tricky exemptions may cause producers and clients difficulties.
Insurance Information Institute President Bob Hartwig defended such terrorism exclusions, saying insurance companies shouldn't have to provide terrorism coverage under business interruption policies because the 2002 Terrorism Risk Insurance Act ensures businesses have the option of buying terrorism insurance separately.
"It is very important to recognize that each and every business that does not have the coverage made a conscious decision to not buy that coverage," Hartwig told NPR in April. "They have to decline the coverage."
The Massachusetts DUI has not yet made any official conclusions on the effects of a terrorism definition, however.

Despite this, take-up rates of terrorism insurance among Boston businesses are still high. Roughly 80% of businesses own terrorism insurance, as compared to 50% before the bombing, according to the Boston Globe.