The five priciest pet-related claims during the holidays | Insurance Business America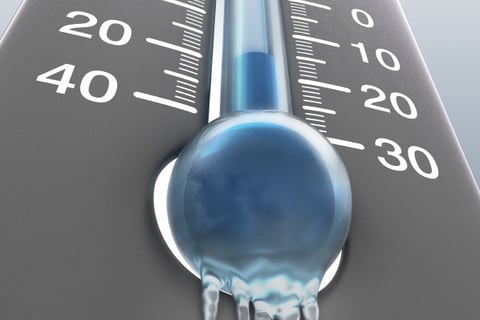 The holiday season is an expensive time of year for most of your clients, but as these six insurance wacky claims compiled by Pets Best Insurance prove, those who have cats, dogs and other critters around the house may have more liability this time of year than you previously imagined.
1. No Gum for You
In 2012, Lily the fox terrier got a hold of sugar-free gum, which contains an ingredient called Xylitol. Xylitol is poisonous to dogs, and Pets Best says it sees thousands of Xylitol-related claims during the winter holidays each year.
Lily was poisoned by sugar-free gum used as a stocking stuffer, and cost Pets Best more than $690.
2. Flowers and Felines Can be Fatal
Have you got a bouquet of Christmas lilies in your home? Make sure your cat doesn't go exploring near them. As Woody, an American shorthair cat discovered, lilies can be poisonous to pets even in the smallest amount.
Woody's owners made a claim for more than $1,542, and Pets Best Insurance said they reimbursed nearly $1,150.
3. An Unlucky Wishbone
The owners of the yokie Mama Odie no doubt thought they were giving their dog a treat when they let her chew on a turkey wishbone after their holiday dinner. However, wishbones from poultry can splinter and be swallowed, no matter how small or big your dog.
Mama Odie's owners put in a claim for $3,455, and Pets Best paid out nearly $2,700 for her recovery.
4. Christmas Chew Toys
Santa Paws may have brought your pet a new chew toy, but if they are small enough, your dog could swallow them. Your dog could also chew up the chew toy into small pieces, which could be swallowed and choked on.
That's what happened to Marley the chow chow, whose owners put in a claim for $1,218 after Marley choked on a new squeaky toy. They were reimbursed nearly $919.
5. All That Glitters is Not Gold
Those glittering glass ornaments on your tree may be beautiful, but cats scaling the branches or curious dogs may knock off the ornaments and cause them to shatter. They could then be ingested or stepped on by your pet, and those glass shards can be a pain to remove.
Astor the wheaten terrier had just such a difficulty, and had to have glass shards removed by a vet. The bill came to more than $737, and Pets Best reimbursed $510.