The largest ever insured hailstorm in Texas history cost $1.36B | Insurance Business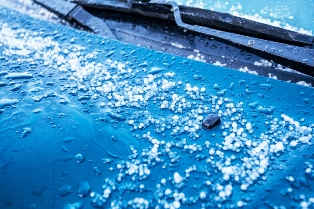 An insurance industry group has said the San Antonio hailstorm that ravaged the area last week may prove to be the costliest in Texas history.
The Insurance Council of Texas said the damage caused by the storm could reach an estimated $1.36 billion. About $560 million of those losses were attributable to motor vehicle damage, while home and business losses are expected to meet $800 million. Uninsured losses are also high.
The nearly $1.4 billion in damage has surged past the $1.1 billion estimated to have been caused by a hailstorm that hit Fort Worth in May 1995.
No injuries were reported in the storm.
The insurance industry has been working around the clock following the storm. Aaron Wilkerson with the Texas Farm Bureau told Texas Public Radio his company has transported extra staff from around the state to respond to claims.
"The main areas, though, that it's impacted so far are the urban areas," Wilkerson said. "And some of the larger hail I understand has gone through people's roofs and through the decking into their house."
According to the National Weather Service, the hailstorm weather that developed over San Antonio was unusual in that it fell over such a densely populated area for an extended period of time. The hailstorms were such that the largest hailstone reported following the weather event was a record 3 ½ inches in diameter—the largest the area has seen since 2002.