The problem affecting 60% of homeowners policies | Insurance Business America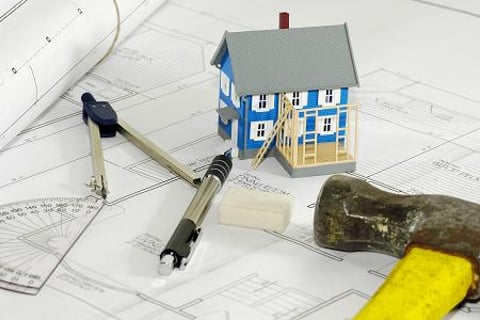 In the event of a major natural disaster, fewer than half of homeowners in America would receive enough insurance money to rebuild. That's the message from a recent survey by Marshall & Swift/Boeckh, and it's one that should cause serious consideration for insurance agents.
According to the research firm, some 60% of homes in the US are undervalued for insurance purposes by an average of 17%. For a $200,000 home, that would equate to a shortfall of $34,000 in much-needed coverage.
"That's actually an improvement from the 1990s, where 73% of homes were underinsured by 35%," noted Insurance Information Institute President Robert Hartwig. "But we've certainly seen more exposure in that time, more homes being constructed in areas that are vulnerable to natural disasters."
Some homeowners may be purposely underinsuring their homes to receive a cheaper premium, but for many, it's an oversight. Operating under the belief that replacement costs are equivalent with market price, many consumers fail to purchase the coverage they need only to come up short in a claims situation.
In reality, changes in building code, higher labor costs and shortages of building materials in some areas can lead to spikes in replacement costs that homeowners do not anticipate.
That's true even for agents, said Meghan Melendez, personal lines account manager for Abram Interstate Insurance Services. In their case, however, the consequences may come in the form of a professional liability lawsuit.
"To this day, I can't tell you how many agents don't run replacement cost estimates and when I mention they need to be doing that, for their own protection, it's an alarm for them," Melendez told
Insurance Business America.
"An agent that is running off a referral or using the value or sale price of the property rather than actual rebuilding costs could be insuring the property incorrectly.
"In a claims situation, where the money is not there to rebuild the home, the insured is going to want to hold anyone and everyone responsible – and that agent is usually number one in their mind."
Melendez recommends that to protect their clients and themselves, agents get as much information as possible on the property.
"Have a direct connection with your insured, interview them, and do everything in your ability to pull property records or even look online to get as much of an idea of what you're undertaking as possible," she said. "The biggest discrepancies can occur here."