The World Bank unveils $500 million insurance fund to help fight pandemics | Insurance Business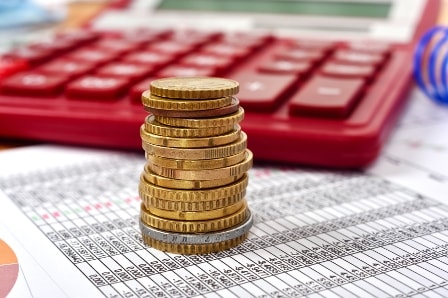 On Saturday, the World Bank unveiled its plans to launch a $500 million fast-disbursing insurance fund that would provide support to impoverished countries that are tackling pandemics.
Called the "Pandemic Emergency Financing Facility," it would immediately release funds to destitute countries and qualified international first-responder agencies once a pandemic meets parametric conditions such as the size of the epidemic, its severity, and its spread.
If a pandemic outbreak occurs, the facility will immediately release funds to destitute countries and qualified international first-responder agencies.
Japan was the first country to provide capital for the insurance fund—$50 million. The high-yield, pandemic "catastrophe" bond will combine funding from reinsurance markets,
Reuters
reported.
The insurance bond came to be following the Ebola outbreak in 2014 that took more than 11,000 lives worldwide. During the epidemic, it took months to collect enough funds for the affected countries as the number of fatalities related to the virus continued to climb. The disease ultimately cost the world at least $10 billion—over $7 in international aid and $2.8 in gross domestic product losses in the affected countries such as Guinea, Liberia and Sierra Leone.
"The recent Ebola crisis in West Africa was a tragedy that we were simply not prepared for. It was a wake-up call to the world," said World Bank President Jim Yong Kim in a statement to the media through a conference call.
"We can't change the speed of a hurricane or the magnitude of an earthquake, but we can change the trajectory of an outbreak. With enough money sent to the right place at the right time, we can save lives and protect economies."
The World Bank co-developed the Pandemic Emergency Financing Facility with the World Health Organization. Reinsurers
Swiss Re
and
Munich Re
were tapped to act as insurance providers. The facility will feature catastrophe bonds , in which purchasers would lose principal if fund flows are caused by a pandemic outbreak.
The insurance fund is limited to covering certain classes of infectious diseases that have the potential to cause outbreaks. Such diseases include several types of influenza, SARS, MERS, Ebola and Marburg.
The Zika virus was not included among the list of diseases the insurance fund covers for.
Kim reasoned that the types of eligible diseases had to be purposefully limited to secure the insurance policy. The World Bank will pay for the policy's premiums.