These 5 states filed the most hail claims in 2015: Report | Insurance Business America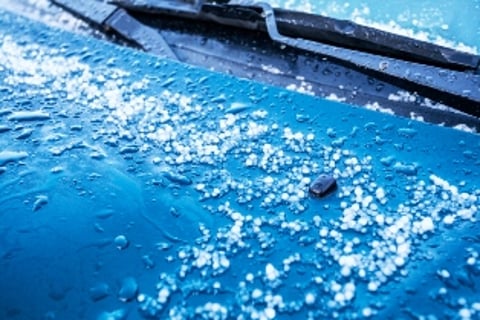 Insurers based in the Midwest or Great Plains regions might want to prod their clients into securing hail insurance—and soon, especially when the season of spring is so heavily associated with hail weather.
A report prepared by
Progressive Insurance
revealed that hail is a big problem for states in the so-called "Hail Belt" area covering the Midwest and Great Plains regions. So big, that nearly 60% of all severe weather insurance claims made last year were attributed to hail, the report discovered.
Texas was identified by Progressive as the state with the most number of hail claims in 2015. Colorado was a runner-up, followed by Kansas, Minnesota, and Missouri.
It was also noted that spring is the most common time for policyholders to file hail-related claims. About 47% of hail claims were made in April and June. The month of May also had a considerable portion of hail claims, with 17% of all hail-related claims filed during the period.
More than a third (36%) of the hail claims made in 2015 was caused by hailstones the size of golf balls. The report also pointed out that claims made in April saw the largest hailstones of any month, ranging from destructive baseball-sized ones to terrifying grapefruit-sized missiles.
Progressive offered several tips for consumers, especially those in the "Hail Belt" areas, to protect their cars from hail:
Get covered parking to protect your parked vehicle
If you lack a covered garage, consider seeking temporary shelter for your car
Use blankets or specialized hail car covers
Keep an eye on the local weather forecasts, so you can anticipate hail
Consider RV insurance if you have an RV
Secure both comprehensive and rental coverage, to ensure that hail damages are covered and that you have access to a replacement rental auto