These 6 insurance jobs are most likely to suffer from the oncoming talent gap | Insurance Business America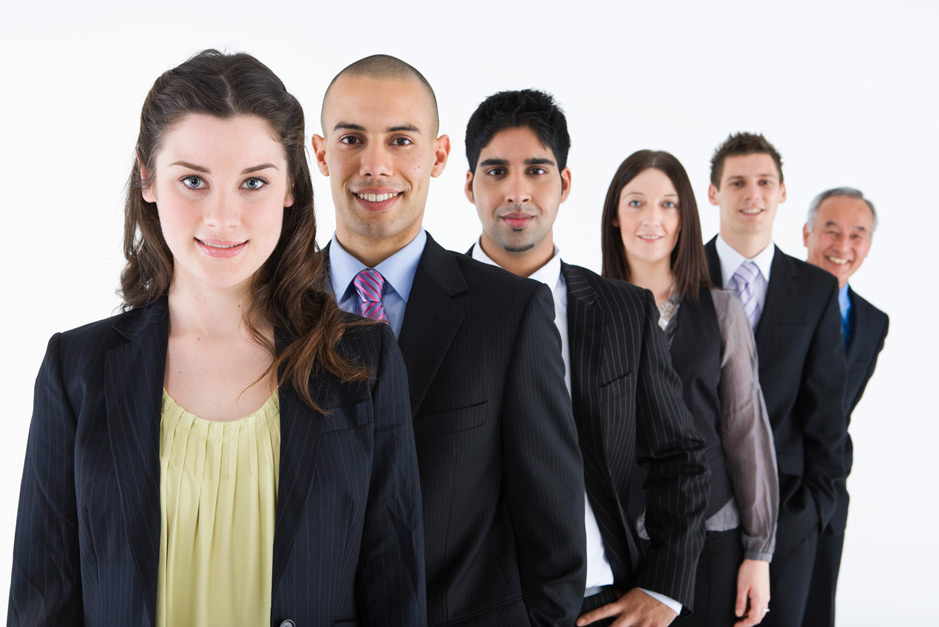 Economic promise has never shined so brightly on the insurance industry—the Bureau of Labor Statistics anticipates a growth of 200,000 new jobs by 2022 and unemployment within the sector was less than half that of the national average.
Companies within the industry are having a hard time meeting that new demand, however. The average insurance professional is 45 years old, and just under 4% of students in the millennial generation describe themselves as "very interested" in working in the insurance industry, according to a 2012 study from the Griffith Insurance Education Foundation. The push for new technology has made hiring young millennials even more vital.
In a similar study, College for America took a closer look at these trends and identified six positions most likely to be affected by the advent of new technology and the anticipated skills gap.
"We're thinking through career paths that an individual might take in the insurance industry, and it was very interesting to me to see that for all but one [of these six], we observed a fair amount of growth in demand," Melissa Goldberg, lead author on the study, told Insurance Business. "These kinds of occupations are not going away, but there is a large investment of money and time being made to make significant changes to them."
1. Customer service representative (CSR)
2012 demand: 289,000
2012-2022 projected increase: 8%
Median wage: $30,580
A critical piece to a company's infrastructure, modern CSRs must be adaptable to new communication forums like email, online chat and social media. Writing and communication skills will become even more paramount, as will the ability to manipulate big data in the form of customer information filtered in through the internet.
2. Insurance sales agent
2012 demand: 346,000
2012-2022 increase: 12%
Median wage: $48,150
As lead generation migrates from cold calling to the use of predictive analytics and customer segmenting technologies, insurance agents and brokers will need to adapt to analytics technology to identify prospective clients.
Independents may also require "more business savvy" than captive agents, suggests Goldberg.
3. Business analyst
2012 demand: 42,300
2012-2022 projected increase: 26.2%
Median wage: $79,680
As insurance companies look to bring on more employees, the need for qualified business analysts to serve as a link between end users and professionals becomes greater. The advent of technology is also driving the increased need for business analysts as businesses begin to shift their platforms from legacy systems to new, paperless environments.
4. Claims adjuster, examiner or investigator
2012 demand: 208,000
2012-2022 projected increase: 6%
Median wage: $59,960
New mobile technology that allows for roadside claims reporting makes it easier for clients to do everything from report losses to estimate damages. That brand of self-service has taken some of the grunt work out of the claims adjuster position, but it also puts more pressure on adjusters to get claims settled quickly. The adjuster of the future must be able to develop and manipulate the necessary automation in order to meet customer expectations.
5. Insurance underwriter
2012 demand: 95,300
2012-2022 projected increase: -7%
Median wage: $62,870
The automation of many underwriting tasks has led to a continued decrease in the number of employed underwriters. To stay competitive, underwriters must "learn responsibilities of other insurance positions and pursue higher education to move laterally or upward in the insurance industry," College for America recommends.
6. Actuary
2012 demand: 13,000
2012-2022 projected increase: 22%
Median wage: $93,680
Insurance actuaries are already making bold strides in the use of predictive analytics and manipulation of big data to improve risk assessment and policy rates. However, CfA suggests actuaries must be prepared to work with more complex data dashboard in the future as data from telematics and other programs continues to grow and consolidate.
Conclusion
Goldberg warns that there isn't just one solution to satisfying the demands both of the talent gap and the increased need for tech comfort. Both training and recruiting are necessary parts of the solution.
"There are a lot of people of all ages in the insurance industry, and there are people coming up the ranks right now who may not have the technological skills as more traditional providers switch over from legacy systems," Goldberg said. "There is a need for training and education of those incumbent workers so they're able to function with a new way of interacting with clients and facilitating lead generation.
"In terms of recruiting people, there is a need for IT professionals to come in as well as people who are very comfortable working with technology in order to take advantage of the new systems available."