These are the biggest emerging markets in insurance, according to experts | Insurance Business America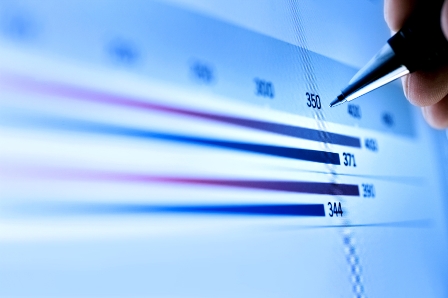 New advancements in technology and changes in consumer preference are contributing to rapid development in nearly every industry – the kind that trickles down and creates exciting new opportunities for insurance professionals.
At the edge of some of these new frontiers is the surplus lines industry. With freedom of rate and form, they are often the first to blaze trails for new business models and have a keen eye for what's on the horizon.
Insurance Business America
recently interviewed several subject matter experts on the new business opportunities that excite them the most. You can find full commentary in
our latest video
, but here are some highlights.
Recreational and medical marijuana
"Marijuana is obviously already here and happening. It's a huge growth area, and I don't see that changing," said Emily Lomax, executive vice president for
Worldwide Facilities
' MGA division.
Indeed, the marijuana industry is among the fastest growing the US, with an estimated size of $7.1 billion 2016. It's a boost of more than 25% over the year 2015, and more states are poised to join Colorado, Washington and Oregon in legalization.
New specialty insurance firms are sprouting across the country, and producers are winning more business than they can handle in working with growers, event coordinators, dispensary operators and more.
Drones
Chris Peterson, vice president with Chris-Leef General Agency, described drone technology as "the biggest thing we're keeping our eye on."
"Understanding if it's an aviation product or if it's going to be covered under your personal lines products – I think there are going to be some big questions there," Peterson said.
Privacy issues are currently being considered in courts and among key stakeholders in the drone industry, and as the Federal Aviation Administration releases guidelines on commercial use of the unmanned aerial vehicles, those questions will become more important for insurance professionals in years to come.
The sharing economy
Insurance regulation has been top of mind for those working in the so-called "shared economy," which encompasses unique businesses like Uber and Airbnb and caters largely to a younger crowd.
One of the problems for regulators, as well as for underwriters looking to craft policies for these companies, is the status of each player involved in a service.
"[In] the shared economy, you have three different people coming together. You've got the Internet platform of an Uber, you have the driver who's a contracted employee and you have a customer who's using an app to get the service," explained Robert Newmarker, head of sales with
Zurich
Programs. "How do you insure that? How do you develop insurance products that will meet the needs of those three different insurance customers?"
The National Association of Insurance Commissioners has formed a special committee to consider these issues, and carriers continue to release new products for this space – particularly for ride-sharing services.
Catch full comments from experts on these issues and more
here
.
Related stories:
The top 5 commercial risks of 2015, according to broker submissions