Thirty year insurance veteran on the highs and lows of his career | Insurance Business America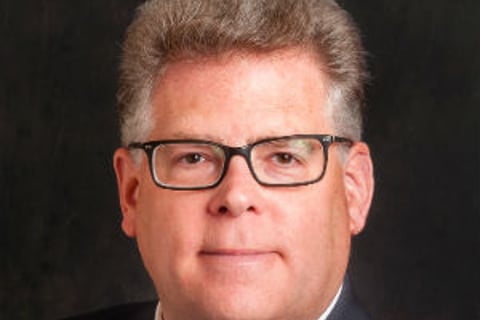 by Chris Davies
The inaugural Insurance Business America Awards are fast approaching! We caught up with a selection of finalists and asked them to tell their stories.
Today it's the turn of
John Tiene
, CEO of
Agency Network Exchange
…
Insurance Business: Tell the world about yourself! What's your ultra-quick biography?
John Tiene
: I'm a 30-plus year industry veteran, predominantly working on the carrier side. But I also spent over a decade running the state trade association in New Jersey and was heavily involved in solving the auto insurance mess in New Jersey back in the early 2000s. I've spent the last seven years running
Agency Network Exchange
.
Celebrate excellence in insurance. Join us at the Insurance Business Awards in Chicago.
IB: What have been the highs of your journey through the industry?
JT:
Well, highs ... I've been fortunate. I've always been given very unique opportunities, so at
Allstate
, I built an employee grassroots organization that was able to help the company communicate and help educate public officials on the need for reforms.
At the trade association, I had the opportunity, not only to build the trade association and take it from a contract service to an independent, stand-alone organization, but we turned it into one of the premier trade associations in the country for insurance.
Then, when I was at OneBeacon, I had the ability to help build a first lines organization, rebuild it. I did a lot of unique and different things, including building programs, evaluating package programs for clients, and helping develop variant rating, and things like that.
Here, at ANE, I've had the opportunity to build an organization that is helping independent agents stay independent and grow.
IB: And the lows? Any challenges or difficulties over the years?
JT:
The last 15 or 20 years in this industry's been a challenge because the industry is dealing with dramatic shifts in technology, which are causing dramatic shifts in client expectations. You have new entrants into the marketplace. So there've been a number of challenges.
When I was at OneBeacon, we had to traverse huge shifts in the market in New Jersey where you went from having no really major national direct writers to TICO,
Progressive
,
Mercury
all coming into the market in a short period of time. And you saw huge pricing shifts as the implementation of variant grading and credit scoring were implemented. So, that was an exceptionally challenging time in a career to try to traverse all that while trying to grow the company.
Now I would say that the biggest challenge is just there's so much dislocation going on in independent agent channel, not only with insurtech driving all sorts of new technologies, new options for customers. You've got carriers trying to respond to that and doing different things, multi-channel distribution.
Meanwhile, you have independent agents who are the equity guys running around buying up large amounts of agencies. You've got the aging population of agency owners.
So, while there are great opportunities, I've had a lot of nice successes. Every day, there's new challenges. You've got to figure out how to address them and take them on and turn them into opportunities.
IB: What do you define as success – and how did you get it?
JT:
Depends who you are and what you do. I was with an agent last night. He took over an agency for his father and he's looking to grow, but for him, to define success is get to a certain point, make a certain amount of money, have a certain size agency. He'll consider that success. He'll do very well, he'll have a good living for his family, he'll provide jobs for a number of people and he'll help a lot of his clients.
For others, it's building a much larger organization, employing a lot more people. It all depends on the individual. But I think there's such opportunity in the independent agent channel, particularly for younger folks.
IB: What does your IBA finalist status mean to you?
JT:
It's very satisfying. We've got a very good team at ANE. We work very hard, and we take a lot of pride in what we do in terms of, "Yeah, we're a business, and we're building a business, and it's a for-profit business, and we're making money for our shareholders."
But, at the same time, we're fortunate that what we do is helping people, and we've seen agents that we work with go from being a single-person shop to having six people working there. We've seen other shops that have been established for many years who, maybe a little stable and stale, get to a point of significant growth.
We've been very happy to see some agencies that could not get the attention of some carriers, but, through our work with them, we've been able to help them get the attention of those carriers and develop very significant relationships.
It's gratifying that people that we work with reached out through
Insurance Business
and responded, nominated us. It's very gratifying. It kind of reinforces that we're doing something good and we appreciate the fact that
a platform
is being created for this.
IB: How great does it feel to be part of the insurance community?
JT:
There is a camaraderie and a congeniality, a collegiality that operates within the spectrum. We get our agents together and they talk all the time. The trade, you know, "How do I handle this? What do I do with that?" I think it helps breed better professionalism when people can get together and talk.
We're also seeing an evolution going on. The industry channel, the agency channel's evolving. A significant segment of our agency plan is ethnically and culturally focused. That's one of the big trends we're seeing: as the different ethnic and cultural sectors evolve, then our major economic forces are their agencies that service those communities. Whereas other agencies have been around a long time, there's probably fewer business owners who are white, middle-aged.
So right now is an exciting time. I just think there's a lot of opportunity going forward. You just have to kind of step back from the doomsday folks who may be not out in the field every day working, and just take a very paternalistic view of things.
IB: What are your celebration plans if you win big on the night?
JT:
We'll toast a glass, get back on the plane, and get back to work, because, in this environment, you can't take too much time off the prize, if you will. It's the end of the year. We're in the middle of planning, putting our budgets and plans to bed. This has been a phenomenal year for us. We've written well over 25 million dollars in new business to our carriers.
2018 is right around the corner. You got to start January 2nd, hit the ground running. We have significant expansion plans, again, for 2018. We're just going to keep going.
So, we'll take a breath, lift a glass, and appreciate the recognition, and then back to work because we've got 50-plus agencies that are our partners and that need our help and that's what we do.
Related stories:
Clients, community and country: an interview with Robert Klinger
"There is always opportunity for growth and success" – an interview with Daniel Lazarz