This agency can never be sold | Insurance Business America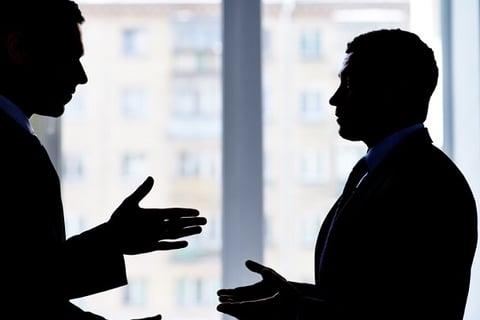 Here's something unique: this independent insurance agency can never be acquired.

No matter how much money is offered, Alper Services cannot be sold. Not by the current management, nor any management to follow. Similarly, should an employee seek to gain equity in the company, the company will be dissolved.

If and when the time came for it to be wound up, any profit held by the company will be given to charity. This is because Alper Services is in the rare position of being an independent agency held in a trust – and is one of only a few such companies in the country.

In the age of increasingly frequent mergers and acquisitions, this is indeed a unique position.

David Macknin, president and CEO, said the corporate structure was the brainchild of the Chicago agency's founder and chairman, Howie Alper.

"Howard Alper has generated enough wealth in his 88 years – profit is not the motivation," he said. "The only interest he has is that his legacy endures through the perpetuation of a thriving Alper Services."

So here's how it works:

"We are held in a trust of services, called the Alper Services Trust, and in the simplest terms, the Trust document says the company shall endure in all scenarios except successive years of losing money, or granting equity to any employee," Macknin said.

"The beneficiary of the Trust in the event of any sale of the company – and after any obligations would of course be satisfied with the sale proceeds – the only beneficiary would be a charitable institution. So there is no financial incentive for anyone within the organisation to sell Alper Services."

The ownership model is at odds with industry norms, Macknin said. Many agencies' future-planning involves selling up to a larger brokerage or to a private equity firm. Macknin isn't inherently against that business decision, it's just not the Alper model.

"It's clear why private equity [PE] has fallen truly, madly, and deeply in love with insurance distribution," he said.

"While we are vehemently and demonstrably opposed to it [selling Alper], I also recognise, fairly, that for some sellers it's the right thing."

The Trust model has allowed the company to focus more fully on quality broking, Macknin said. Where agencies that sell up to PE firms often have their staff slashed in order to save costs, that doesn't need to happen in the Trust. Actually, as a result of the model, the agency spends more on staff.

"We pride ourselves on being insurance architects," he explained. "We devote resources to help [our clients'] businesses grow. We're not just insurance brokers. We're far more.

"To do these things you need a robust, professional staff. Having that robust, professional staff does cost money. But because profit maximisation is not our number one priority, we're able to focus on our people – and by focussing on our people, we believe our people will ultimately deliver optimal, unrivalled results for our clients.

"Our business model encourages, or actually demands, a dedication to and a commitment to investing in our people's development, methodically nurturing them, training them, supporting them at all levels of our organization, including and especially starting with me as CEO."

Macknin said he is approached regularly by brokers at "well-known, prestigious firms" who have heard about the Alper model and want to join the team, "to feel like they belong to something."

"It's a pragmatic approach," he said. "We feel that by putting our people's interests first, ultimately our clients and our organization is going to continue to thrive."

So how often is this model being replicated throughout the United States? Very rarely, if the agency's research is anything to go by.

"We believe, from industry statistics, that in the United States there are over 30,000 insurance agencies," Macknin said. "We are aware of one or perhaps two others that have a trust ownership."
Related stories: