This mistake can raise workers' comp claims cost by 51% | Insurance Business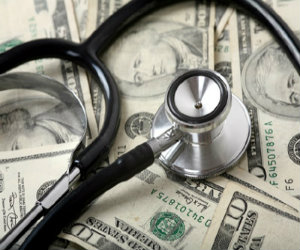 Insurance agents and brokers would do well to remind corporate clients that timely reporting of workers' compensation claims is critical.
According to a recent study from the National Council on Compensation Insurance Inc., delayed injury reporting can increase eventual comp claim costs by up to 51% as the condition worsens. In fact, median costs for occupational injury claims reported within two weeks were the lowest – at $13,120 – and were higher for all claims brought two weeks or later.
As an additional incentive for employers to encourage on-time reporting, NCCI researchers also discovered that attorneys are much more likely to become involved in comp cases the longer the reporting of the injury is delayed, pushing eventual costs even higher. Lawyers were involved 31.7% of claims made four weeks or more after the initial injury, as compared to just 12.8% of claims made the day of the accident.
Early reporting helps employers better investigate the injury by collecting evidence and interviewing witnesses soon after the accident. It also helps employees understand the process of filing a claim, which will decrease the likelihood of the worker hiring an attorney.
Many are not active in facilitating this kind of frank discussion, however, says J. Bradley Young, a partner with Harris, Dowell, Fisher & Harris, who works on comp cases.
"I still deal with employers every day that feel that if they educate their workforce about comp laws, they're simply telling their employees how to get more money out of comp claims," Young said. "I don't think that's the case."
Despite the clear data from NCCI, many workplaces do not encourage employees to be open about their accidents and injuries. Fear of being disbelieved or being perceived as lazy keeps many workers from coming forward, worsening their condition and making costly measures like surgery more likely.
Unfortunately, such concern is warranted. According to survey of more than 2,000 adults from
Summit
Pharmacy and Harris Poll, nearly two in five Americans believe "most workers' compensation claims are made by people who don't want to work."
Perpetuating that attitude in a workplace by treating injured workers poorly will only add to long-term claims costs, says Dr. Joel Morton, Summit Pharmacy president.
"If a person who is acutely injured also has to worry about people assuming they're 'faking it,' they may try to press through and make their injury even more significant," Morton said. "That could be a hindrance eventually reflected in the employers' workers' comp rates if they end up having to pay for that injury."
Brokers have a significant role to play in beating back some of these misconceptions and encouraging early reporting. Taking the time to educate workers' comp clients will have benefits for the broker as well, says Young.
"The insured knows that brokers aren't being paid for making that investment in the company," he said. "It's a value-added service, and insureds get that and appreciate it. Operations run more smoothly, and it gets reciprocated with loyalty to the broker."