This platform's 'targeted marketing capabilities are astounding' | Insurance Business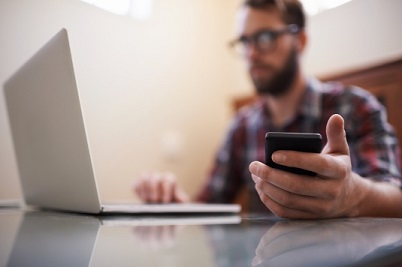 There's no public platform on Earth that tops the targeted marketing capabilities of Facebook, according to Kirk Faulkner, marketing strategist at FMG Suite.
"Facebook's targeting capabilities are astounding," he told Insurance Business. "The ability to make custom audiences on the platform is so great that lots of people manipulate it and use Facebook as their sole audience gathering mechanism."
The social media platform is one of the largest groupings of people in the world, with more than 2.13 billion active monthly users. In our upcoming exclusive webinar 'Facebook for Lead Generation', Faulkner will be explaining how insurance brokers can tap into the targeted marketing capabilities of Facebook in order to generate leads and retain clients.
How should brokers be presenting themselves in the social platform? One of the most important things they can do is demonstrate their unique value proposition through the content they're sharing, according to Faulkner.
"When you share content, it's your chance to demonstrate your expertise," he said. "Share things about topics where you have expertise and communicate your own particular brand of brokerage. Identify your strong suits and build trust among your audience.
"One of the strongest types of content you can share on Facebook is infographics. Anything with a really strong visual basis gets shared more and has a lot more engagement value. Also it's a great way to communicate more complex information in a way that people are going to absorb it better."
Video is also an incredibly powerful medium for Facebook, Faulkner explained, especially if it has subtitles. This is important because the number of people who watch video on Facebook without turning on sound is very high. Many users will scroll past a video if there are no subtitles.
Facebook recently changed its algorithm and decreased the reach of business page posts. The platform has moved towards a pay-to-play system for business users, making it more difficult for businesses to organically reach targeted audiences.
"The cost for reaching people through Facebook is still low compared to any other way to reach people - so I still think it's worth paying to get on the ride," Faulkner added.
Want to learn more about how to maximize your Facebook marketing ROI with strategic content and engagement, and harness the platform's unique lead generation capabilities? Sign up for our exclusive webinar 'Facebook for Lead Generation' on March 29.
Related stories: