This technology increased agency productivity by 45% | Insurance Business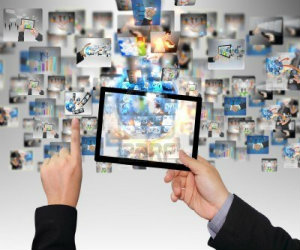 The insurance industry has become particularly adept at ignoring the advent of technology that has transformed nearly every other financial services sector. However, living in the 1980s will eventually catch up with independent agencies, whose customers now expect quick quotes and speedy turnarounds.
Bob Childress recognized this early on. Determined to make his Florida agency the head of the pack when it came to new technology, Childress started moving Solace Insurance towards an automated, paperless environment roughly 18 years ago.
Solace Insurance's first, and arguably most impressive, move increased the agency's productivity by 45%--installing wide-aspect, up-and-down computer monitors.
"If you're reading left to right, you're working in a confined space. Dual monitors are still limited," said Childress. "Wide-aspect monitors give [agents] a lot more room to view and maintain their emails and other rating systems. They can look at client accounts at the same time."
Childress also installed an on-screen phone system that allows employees to see their calls, instant message each other and listen to voicemails through the computer.
"It keeps the ball rolling versus the traditional experience of coming back from vacation or the weekend and having a bunch of work waiting for you," he said. "That brings a heightened level of satisfaction for the customer, and makes for a happy employee."
The calls and instant messages are also recorded—something that protects Solace Insurance from potential E&O issues. It also saves the company roughly 10% on E&O premiums.
Though employees at Solace Insurance were initially hesitant to embrace these new changes, the adopted technology has improved the agency as a whole and made the company a major player in the Florida market. That's a lesson Childress says other agencies can take home.
"A lot of people do not like change. Automation can be fairly taxing," he said. "It's a stress point, but usually after 90 days, it's like any new type of relationship and you start to feel okay with where you're at."
"Once they're locked in, it's pretty easy to stay there."