This week's top insurance jobs – September 23, 2019 | Insurance Business America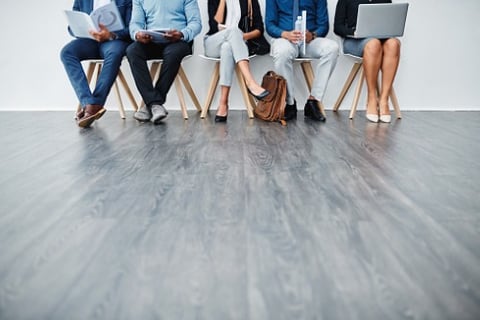 Each week, Insurance Business America shares top job opportunities from across America. Click here for a full round-up of the latest insurance jobs available in the US.
For this week:
Insurance Policy Review Associate, Gallagher
Gallagher has an opening for an insurance policy review associate in Las Vegas, NV. The associate will be accountable for delivering policy audit processing, ensuring that Gallagher's clients are issued policies consistent with the company's agreement with its clients. They are also responsible for preventing any E&O claims against the company. A P&C license is required for the job, as is at least a year of directly applicable experience. More details here.
Insurance Underwriter – Customer Service, CURE Auto Insurance
CURE Auto Insurance is a direct writer of auto insurance in New Jersey and Pennsylvania, and is looking for new members to join its growing team. This position is in charge of handling inbound auto insurance sales requests, as well as in-force customer service requests. Although an insurance producer license is needed for the role, it is not required to apply - CURE will provide the necessary training and opportunities for the applicant to obtain the license. More details here.
Bilingual Insurance Customer Service Representative, State Farm
There is an opening for a customer service representative role with an independent contractor agent affiliated with State Farm in Houston, TX. The professional will establish customer relationships and follow up with clients as needed. This entails responding to inquiries regarding insurance availability, eligibility, coverages, policy changes, transfers, claim submissions, and billing clarification. Applicants must be fluent in both English and Spanish. More details here.
Commercial Insurance Team Assistant, Brown & Brown Insurance
Brown & Brown Insurance in Jacksonville, FL is seeking an "eager, highly motivated individual" to fill in a full-time entry level position as an assistant to its commercial insurance team. The assistant is in charge of duties such as processing certificates of insurance, processing changes to endorsements, assisting with claim data entry, and so on. Applicants must have more than two years of data entry and administrative experience, as well as a P&C license. More details here.
Senior Underwriter, Underwriting Consultant, Chief Underwriter (Group Insurance), Mutual of Omaha
Do you have at least three years of experience in group insurance underwriting? Do you have any familiarity with group critical illness, accident, and dental product lines? Mutual of Omaha in Chattanooga, TN could use someone like you as its chief underwriter for group insurance, helping underwrite mid-size new business cases. Mutual of Omaha is an equal opportunity employer, and offers applicants with disabilities/disabled veterans the right to request accommodation. More details here.