This week's top insurance jobs – September 16, 2019 | Insurance Business America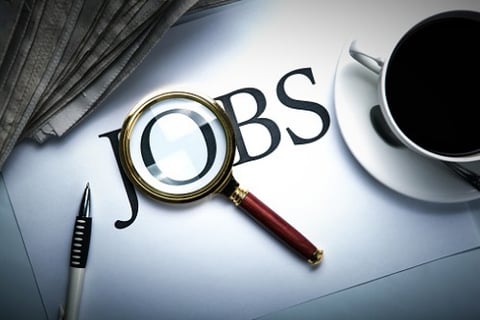 Each week, Insurance Business America shares top job opportunities from across America. Click here for a full round-up of the latest insurance jobs available in the US.
For this week:
Commercial Insurance Marketing Manager, The Horton Group
The Horton Group has an opening for a marketing manager in Chicago, IL. The marketing manager, who reports directly to the P&C operations team manager, is responsible for managing insurance provider relationships with the company. This involves meeting with carriers to learn of new products, maintaining knowledge of the current insurance marketplace, and communicating that knowledge to stakeholders. Applicants must have at least five years of relevant experience and a P&C license. More details here.
Insurance Sales Agent, Access Auto Insurance
Access Auto Insurance in Phoenix, AZ is hiring insurance sales agents – specifically those who are fluent in both English and Spanish. Candidates will have a competitive base salary as a full-time direct employee, with production bonuses and a comprehensive benefits package included. Applicants must have a P&C license, or must be willing to obtain one following hiring. More details here.
Operations and Insurance Services Manager, US Assure
US Assure is looking for a professional to fill in a manager position in Jacksonville, FL. The manager will oversee the day-to-day coordination and production of US Assure's builders' risk insurance operations team, which includes service, billing, and business processing support. Applicants must have at least seven years of experience managing a customer service-centered team, preferably in an insurance industry setting. More details here.
Personal Insurance Lines Team Assistant, Brown & Brown Insurance
Brown & Brown in Clearwater, FL is on the lookout for "exceptional individuals" who can serve the role of assistant to its personal insurance lines team. The assistant will help support the client account manager in processing incoming mail, preparing insurance proofs, maintaining correspondence with clients, requesting endorsements under the client account manager's direction, and more. Candidates will preferably have experience working in an office administrative role for at least a year. More details here.
Assistant Account Manager (Commercial P&C), Alliant Insurance Services
Alliant is hiring assistant account managers in New York. The assistant account manager is in charge of offering customer service and supporting producers by servicing existing accounts and soliciting new business. Applicants must have a valid insurance license, some four to six years of related work experience, and must be willing to meet continuing education requirements. More details here.